Planning an event requires the participation of several external suppliers. These suppliers cover the following sectors: accommodation, activity planning, audiovisual services, food services, animation, exhibition services, promotional items, etc.

Your choice of suppliers can directly impact the local economy and your responsible event management practices.
How to Choose Sustainable Suppliers
Choose local suppliers located near the Québec City Convention Centre to contribute to the region's economic health and reduce greenhouse gas emissions. Thanks to the shorter distances travelled by people and goods, the environmental footprint of all the actors involved in your event is inevitably reduced.
Choose local businesses and organizations that integrate sustainable development practices, i.e. that take into account the impact of their activities on the environment and apply concrete mitigation measures.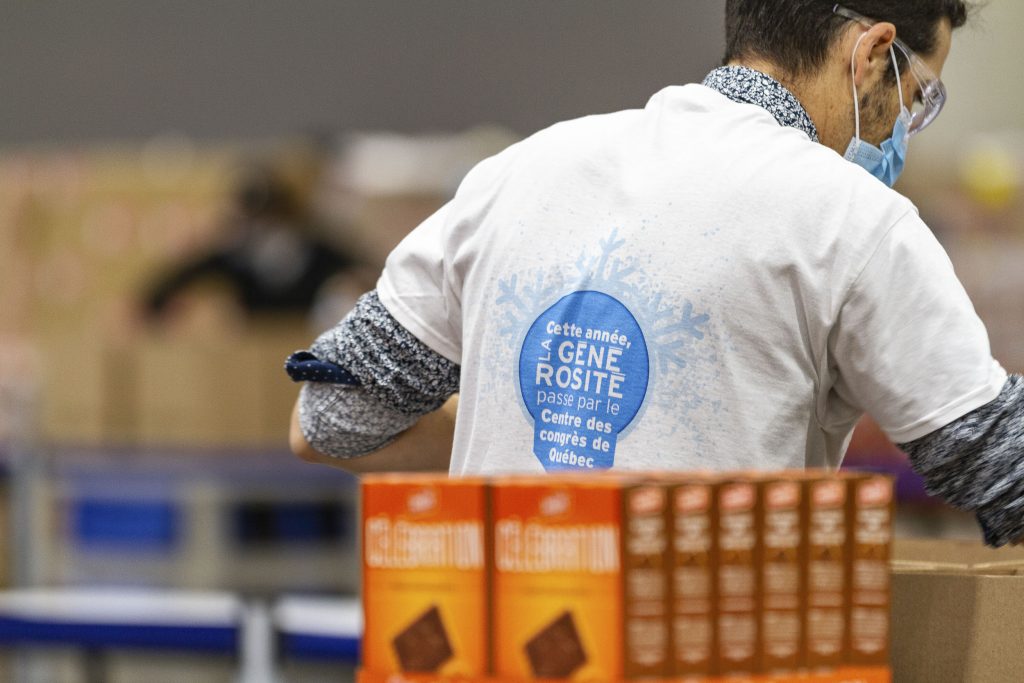 Offer your attendees and their families the opportunity to sign up for a day of volunteering at various community organizations in the area to give back to the community. There are directories available for this purpose.

The Québec City Convention Centre, Centre de développement local (CLD de Québec), de la Chambre de commerce et d'industrie de Québec (CCIQ), or Destination Québec cité can provide you with information on suppliers in the region related to the event industry.

Ask your participants! Those who live in the region can suggest their favourite suppliers. A good way to get them involved.
Once you have identified the suppliers you wish to work with, it is important to also think about the materials and products they will provide for your event.

How to Choose Eco-Friendly Materials for Your Events?
Consider the 4Rs (reduce, reuse, recover and recycle) when using materials and decorations, or distributing promotional items and gifts. Consider solutions for disposing of non-conventional waste materials other than plastic, glass, metal, paper and cardboard.
Decorative elements that can be rented, distributed or reused are preferred, such as edible or reusable centrepieces, undated banners, etc.

Less is more! Minimize the number of materials and items given to participants. If you can't avoid it, ask yourself the following questions: Are they made locally and from recycled, recyclable, fair-trade materials? Are they packaged with recyclable or reusable products?
If you cannot avoid unconventional waste, inform the Québec City Convention Centre. The team will make sure that the waste is disposed of properly. Recover the name tags at the end of the event for later use by installing a recovery box in your room (ask our team about this!)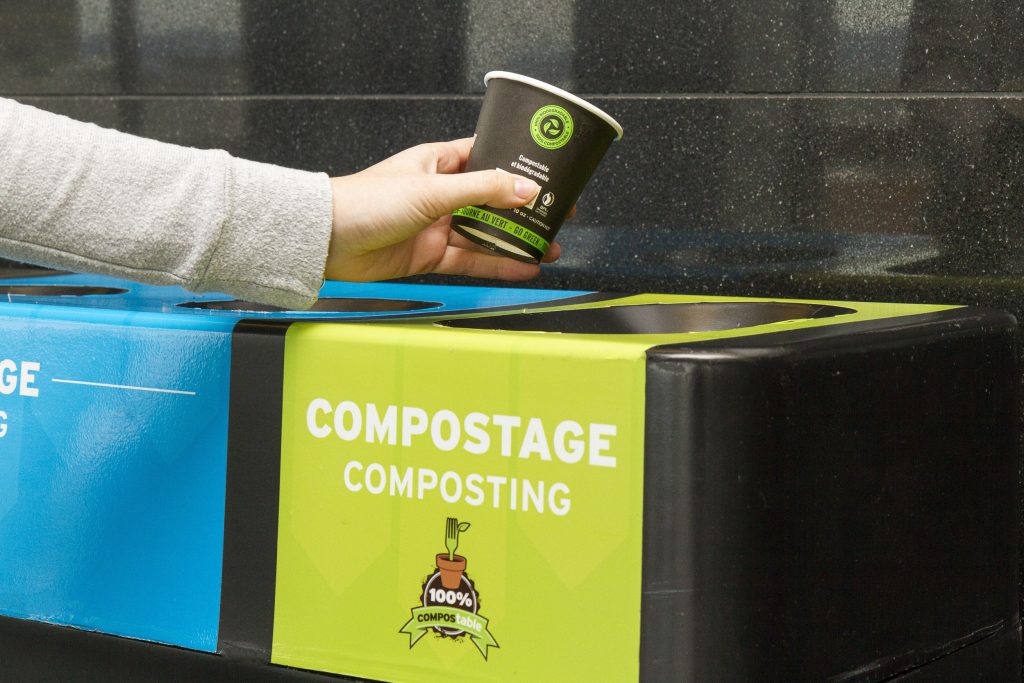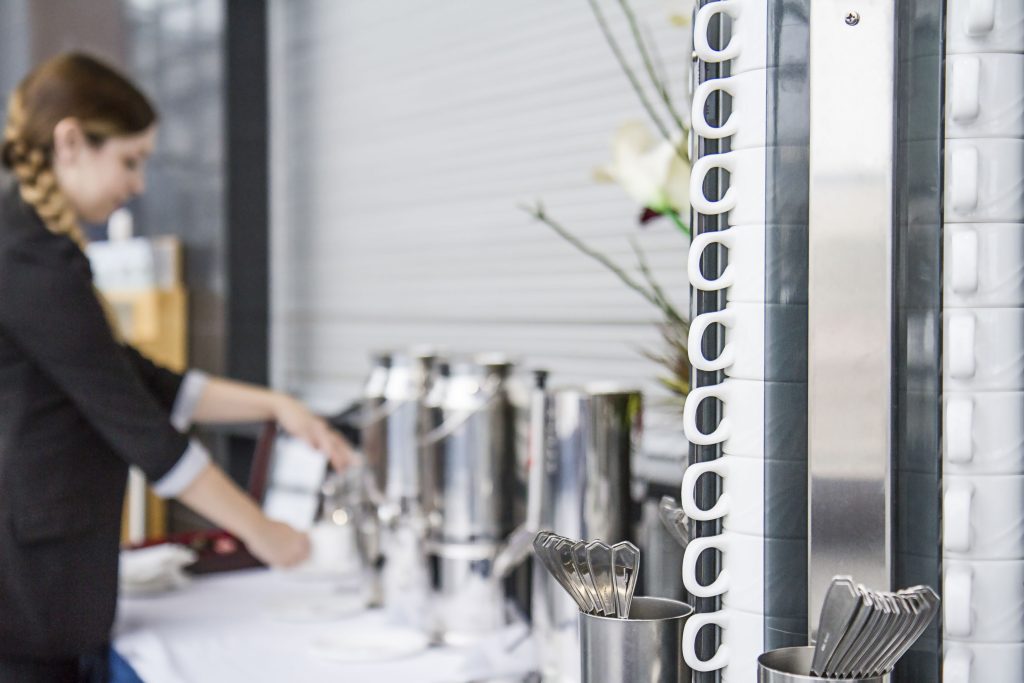 Your sponsors and partners can also have an impact on the environmental footprint of your event.
How to Choose Eco-Friendly Event Sponsors?
Adopt a visibility plan for your sponsors and partners by avoiding the production of objects.
Use sustainable or technological tools to provide visibility to sponsors (signage screens, mention in speeches, mention on social media, etc.).

In your signage and communications, specify which sponsors and partners have contributed to the eco-friendly approach of your event, for example, by adding a special mention under their logos.

Encourage your sponsors and partners to limit or eliminate promotional items and paper distribution.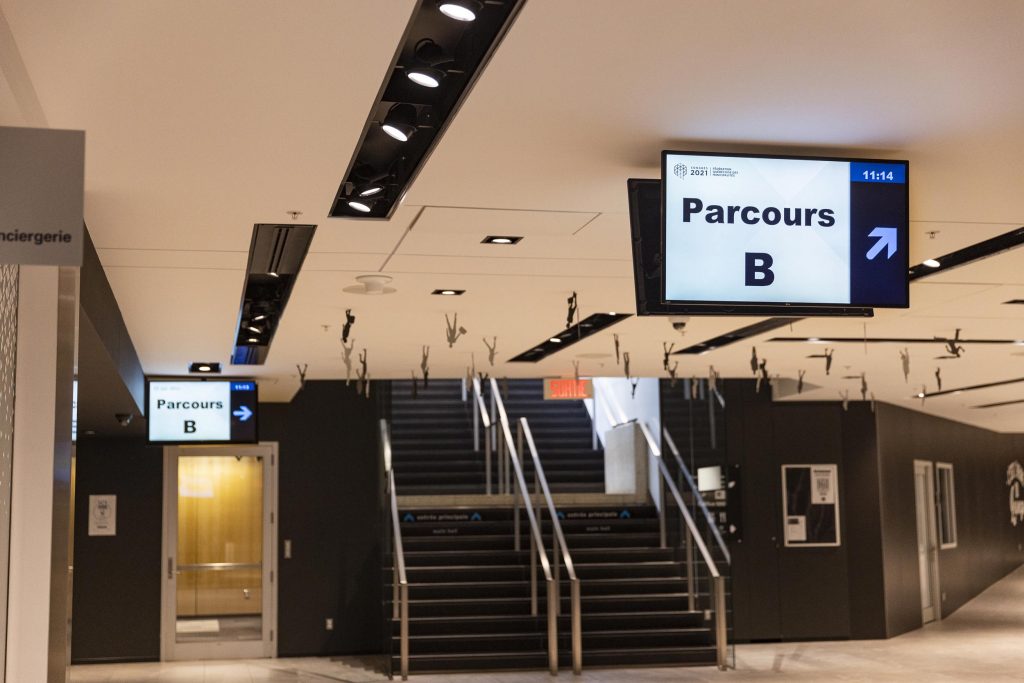 By holding your event at the Québec City Convention Centre, you have access to several eco-friendly options to showcase your sponsors
A dynamic signage system, consisting of high-definition monitors, is strategically placed in high-circulation areas, room entrances, and video murals in public corridors.
Free wireless high-speed internet access is available throughout the Convention Centre for everyone and at all times.
Event mobile app with our AV services partner, Encore.
Use of document repository sites.