A wide range of accommodations and restaurants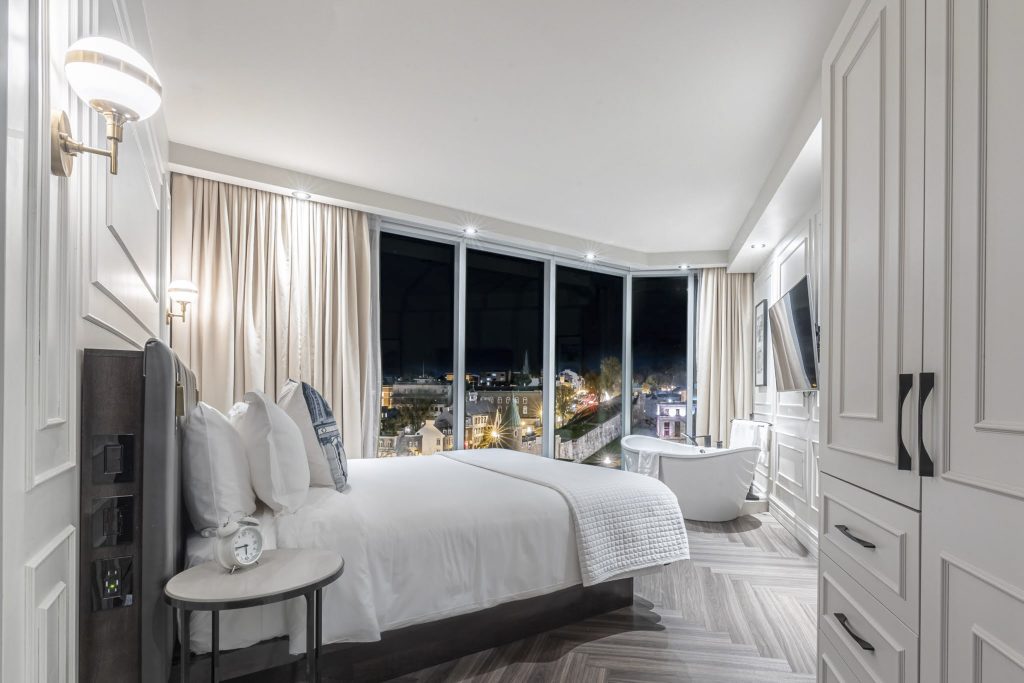 More than 17,000 hotel rooms comprise the Québec City region's inventory. Choose from renowned hotels downtown, boutique hotels in Old Québec, bed and breakfasts or youth hostels. There is no shortage of options!

Over 3,000 superior hotel rooms and suites are within walking distance of the Québec City Convention Centre. Not to mention that an interior corridor directly links the Centre to two 4-star hotels: the Hilton Québec and the Delta Québec (948 rooms in total).
There are dozens of restaurants around the Québec City Convention Centre for all tastes and budgets. Québec City is renowned for its gastronomy, local products, artisans, and creative chefs.
On Level 3 of the Centre's complex, you can also find cafés and sandwich shops.