Big or Small, We Bring Your Events to Life
At the Québec City Convention Centre, our anything-but-conventional team will do everything it takes to bring your event to life. Our versatile and safe meeting, convention and trade show spaces are configured to host events big and small for groups ranging from 10 to 4,000. From conventions, fairs, conferences, exhibitions, and business meetings to banquets, receptions, shows, and gala evenings, we do it all. Built on a human scale, the Convention Centre has a wide range of meeting rooms, VIP areas, foyers, and reception halls where participants can mingle freely and network.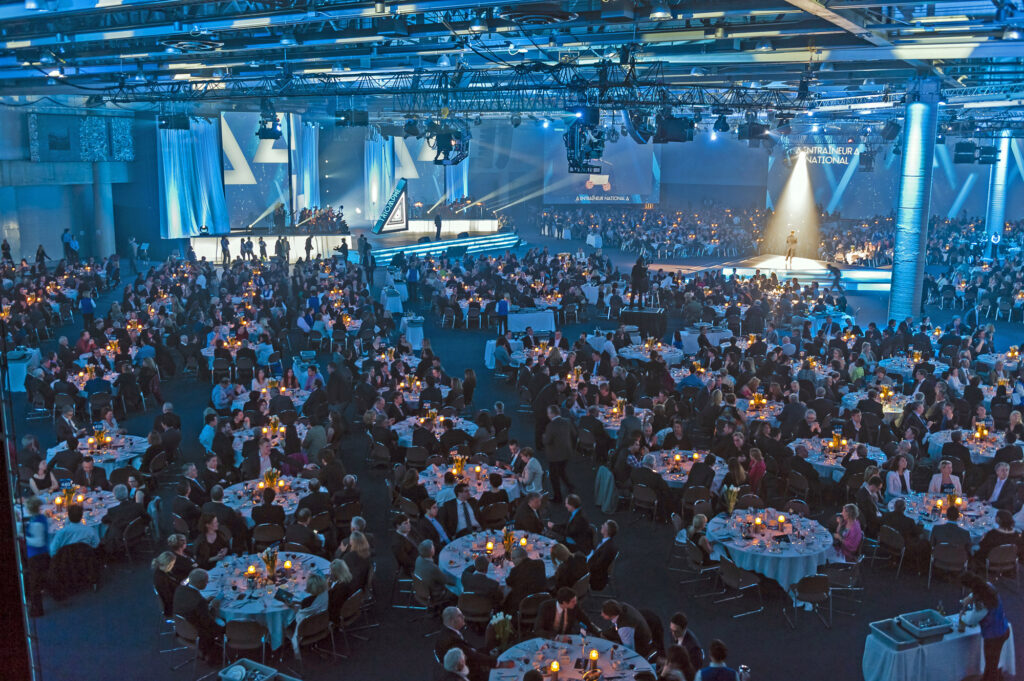 Every year, we host small, mid-sized, and major conventions for companies, organizations, and associations in every field of endeavour. These can take up the entire Convention Centre or be held in specific sections. Our seasoned staff will help you prepare every aspect of the event: plenary sessions, talks, opening ceremonies, banquets, galas, coffee breaks, shows, exhibits, poster sessions for scientific conferences, and more. Our versatile multipurpose rooms are designed to adapt to your needs and create the perfect setting for any gathering. No matter the size of the event, your participants will receive impeccable customer service from our expert team.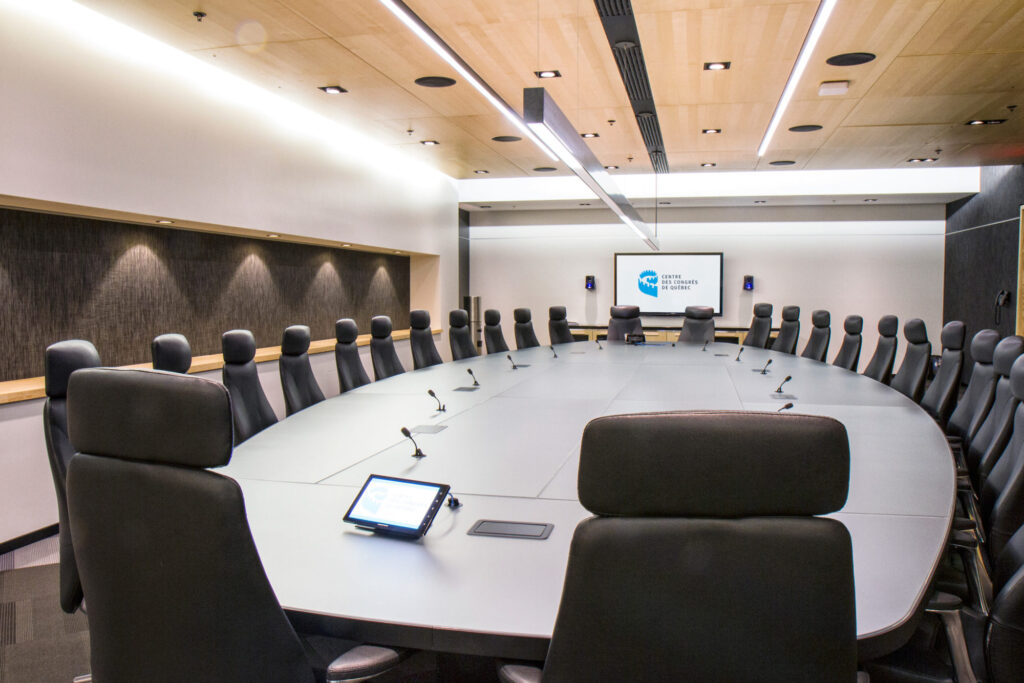 Need a venue for your next meeting? Think the Québec City Convention Centre is too big? Think again! Our halls can be easily configured to match the size of your event, big or small. Planning a board meeting? Seat up to 26 members around the same table in our high-tech boardroom. Located in our Anything but Conventional Sector, this room is adjacent to our client lounge, perfect for coffee breaks and intimate receptions.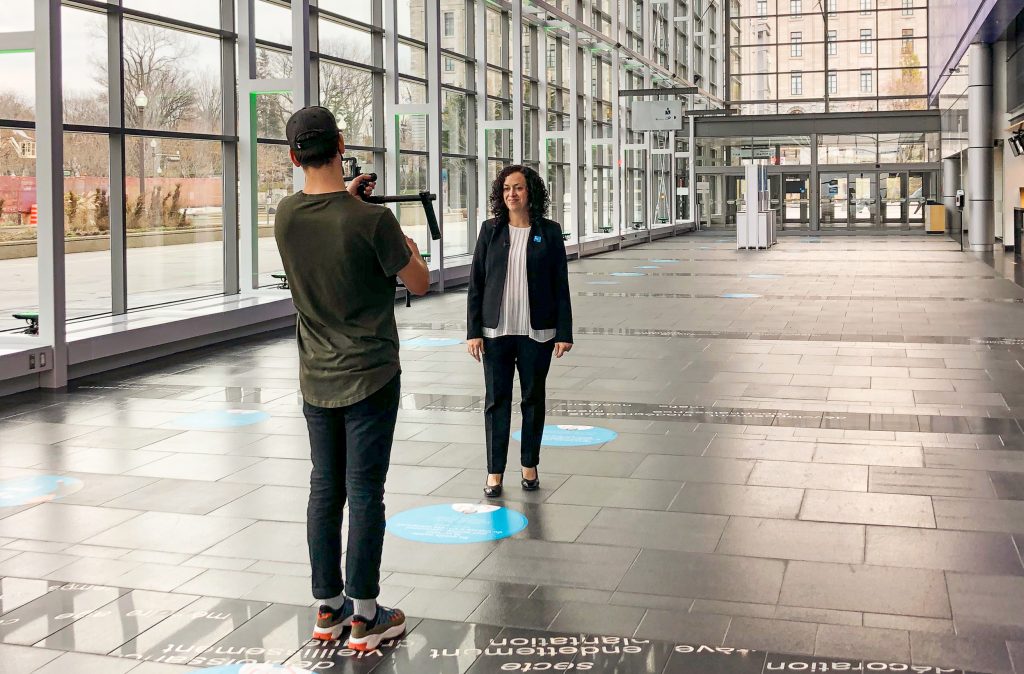 Our meeting rooms and flexible spaces are popular for all types of events, including shooting photography and videos. Whether you want to capture images, produce videos, or record a webinar or interviews, you will appreciate the safe, turnkey experience, reliable technology, and services of our team of experts. Our majestic main hall and other exclusive spaces are ideal film locations.
Our adapted and inclusive infrastructures are perfectly suited to host sports competitions or championships. With its spacious rooms with high ceilings and quality equipment (bleachers, stages, screens, etc.), the Québec City Convention Centre knows how to demonstrate its know-how in the field of sports and impress athletes, coaches and competitors!