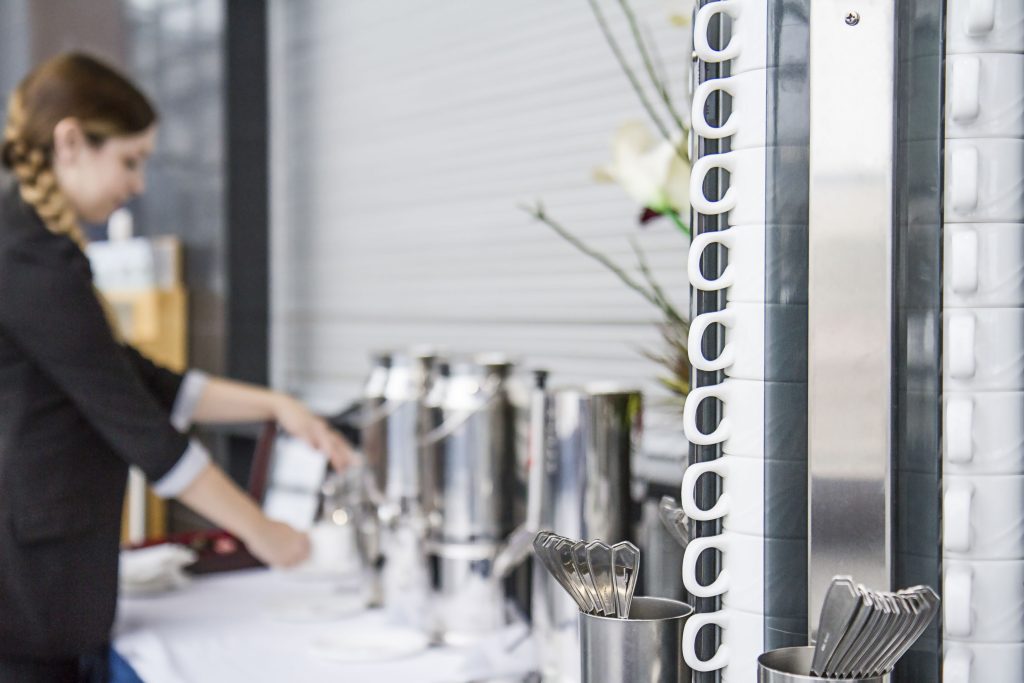 F&B in Tune With the Environment
In addition to our use of compostable dishware as needed, the sorting of recyclable and compostable materials in the kitchen, and providing water service in pitchers rather than in bottles, the meals prepared in the Québec City Convention Centre's kitchens are always used to their fullest potential to prevent food waste. Production surpluses are given a second life and are redistributed to charities to feed people in need in Québec City. Hundreds of kilos of food are donated each year by our exclusive food service partner, Maestro Culinaire.
From farm and supply to the table, we're constantly on the lookout for innovations to refine our working methods to deploy eco-friendly practices in the kitchens and offer local delicacies. Thanks to partnerships with regional producers, agri-food products from Québec are often featured in the meals served at the Québec City Convention Centre. In 2022, Maestro Culinaire obtained Exploramer's Fourchette bleue certification, which is designed for the sound management the St. Lawrence's marine resources.
A snapshot of our green food services
Compostable materials are collected in the prep kitchens and when clearing food functions
A choice of menus and beverages incorporating regional products
Surplus food is distributed to charitable organizations
Exploramer's Fourchette bleue certification is designed for the sound management of marine resources in the St. Lawrence
Action Service certification from Éduc'Alcool to promote the responsible consumption of alcoholic beverages
Pitcher water service, instead of bottled water, for all food functions and guest speakers
Filtered water fountains connected to Québec City's water supply network
Bulk service for milk, cream, juice, sugar, butter, jam
Meal service in porcelain tableware
Compostable dishes and napkins are used during cocktail hours
Snack bar with reusable tableware and biodegradable or recyclable containers