Are you heading to the Québec City Convention Centre to attend an event? Make sure you take the time to visit the surrounding area to take great pics for your Instagram feed. Even better: strike a pose and take a selfie in some of the most awe-inspiring and unique places in downtown Québec City that showcase works of art, panoramic windows and breathtaking views. Here are the top 4 most instagrammable spots in Québec City. They are an absolute Insta-must!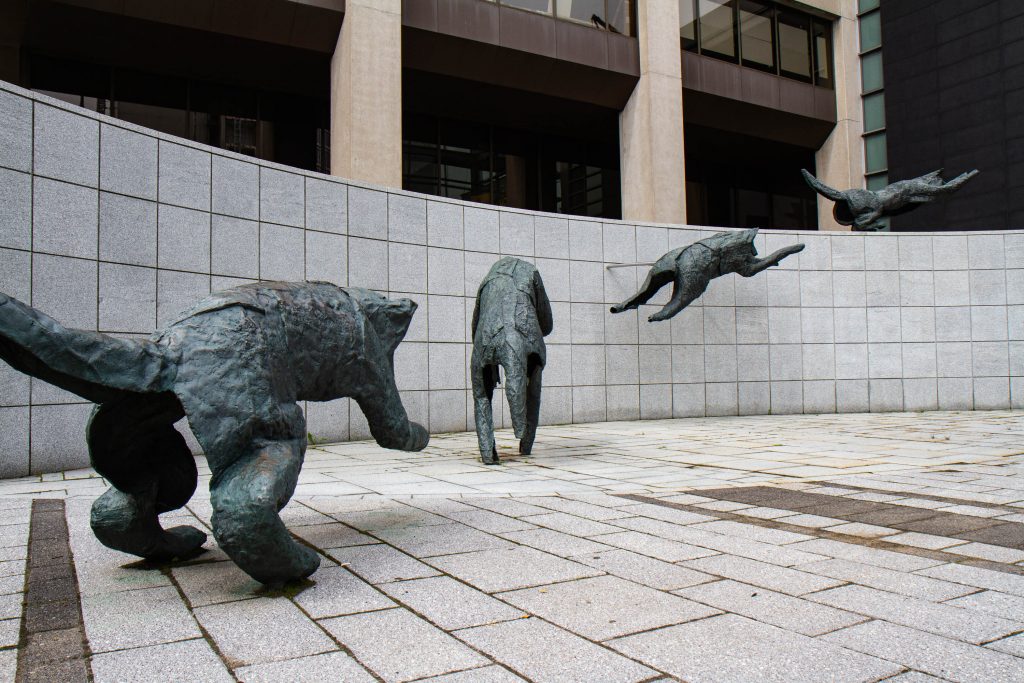 4 Cast bronze animals captured in flight
Just outside the Québec City Convention Centre's main entrance, your first Instagram-worthy spot is right in front of a 4 cast bronze animals. Notice the movement, the energy, and the strength that emanates from this work of art created by Lucienne Payan-Cornet. Tap into your inner animal as you capture the animals in all their glory. It is not recommended to climb these sculptures when you take your picture!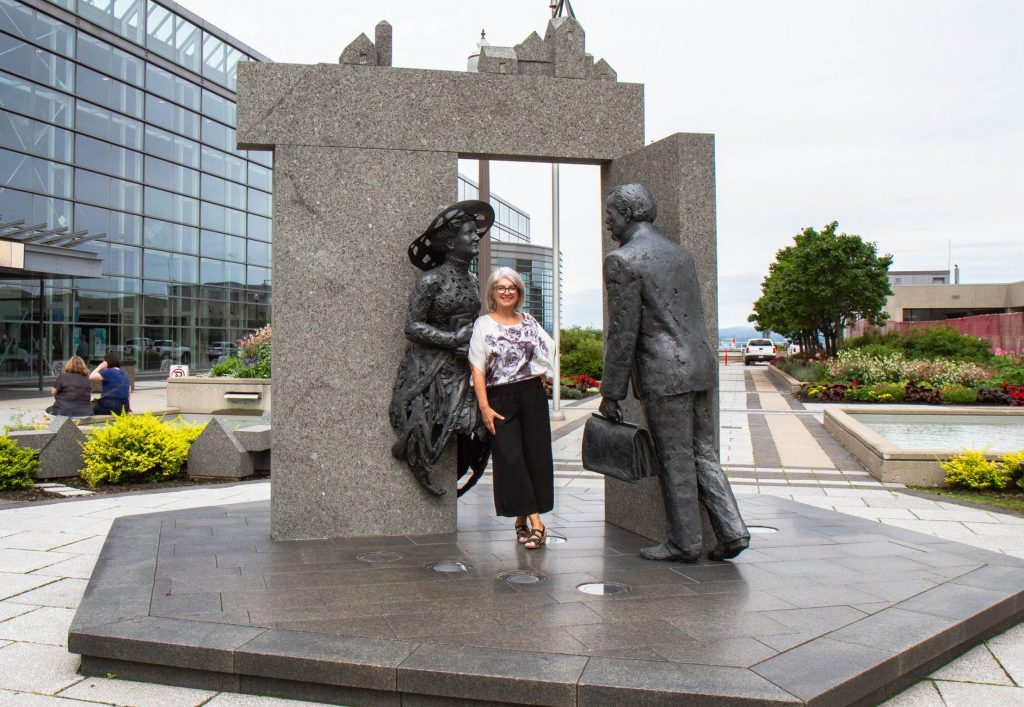 Alphonse-et-Dorimène-Desjardins
Just outside the Convention Centre on the Promenade Desjardins come and meet Alphonse and Dorimène, the founders of the Desjardins Group. Visitors from around the world take selfies with this renowned couple who significantly marked the history of Québec's economy. This statue is a replica of the original bronze work of art, entitled Au seuil d'un siècle (At the Threshold of a Century), which can be admired in Lévis, Québec. You'll definitely capture people's attention as you hobnob with the founders of Canada's first savings bank.