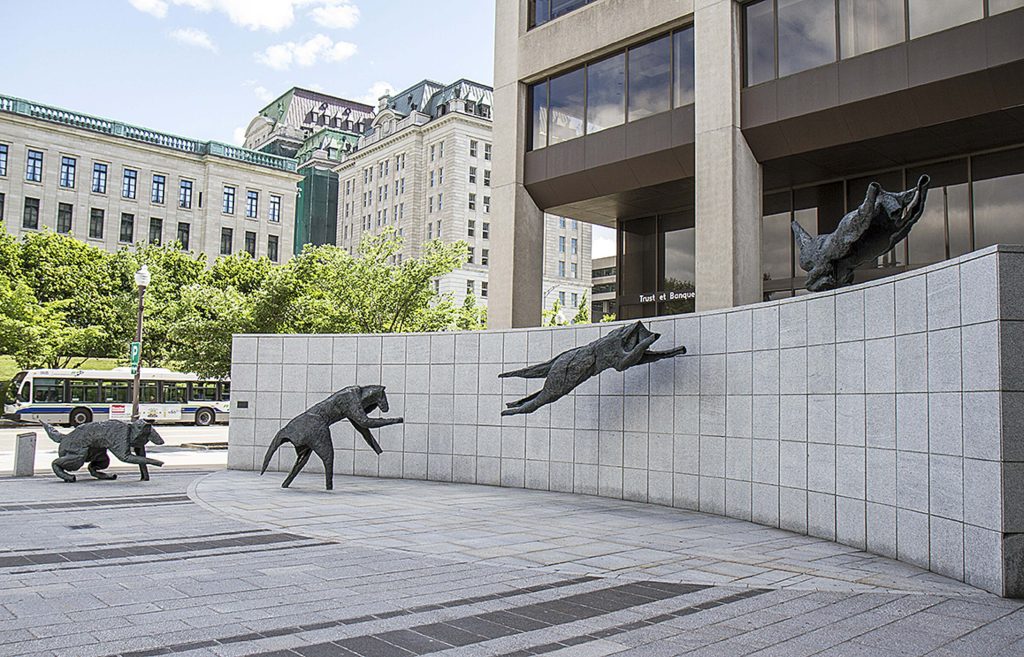 Quatuor d'airain (The Bronze Quartet, Lucienne Payan-Cornet)
The four bronze forms depict the successive positions of an imposing beast powerfully leaping. Four stages of a movement make tangible the relationship between space and time in a mighty outburst of freedom.
Monument pour A (Monument for A, Rose-Marie Goulet)
The inscriptions etched into the ground, spherical elements set on high, and the pictorial treatment of the big walls and ceilings of the lobby are part of the event experience. The treatment of the entrance lobby upper walls and ceilings, with their contrasting shades and gradations of blue, provide a third dimension of the same work.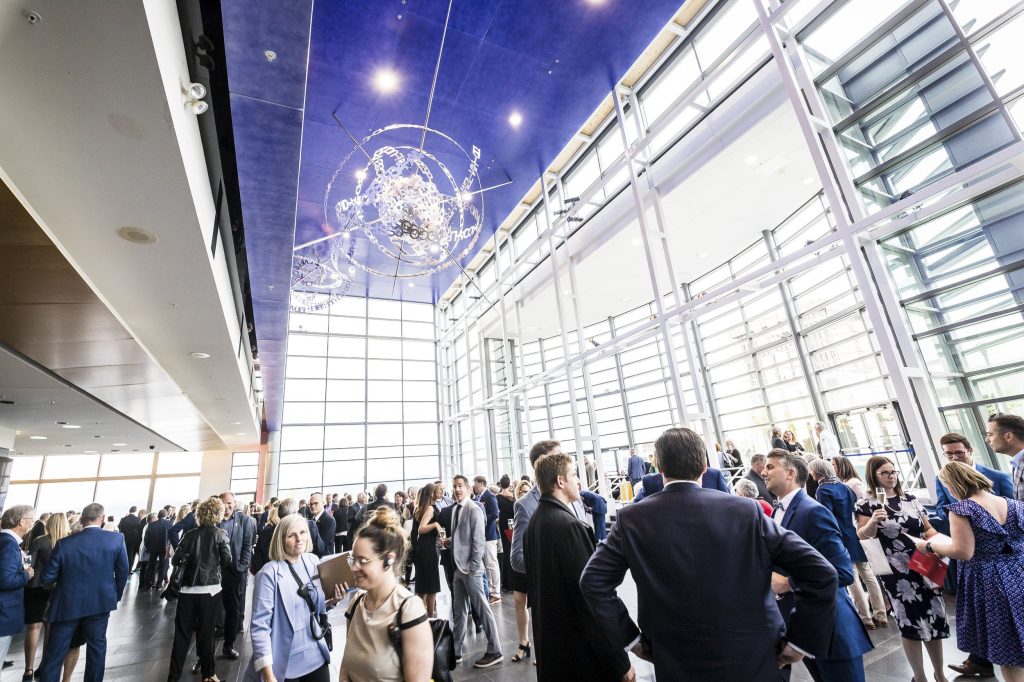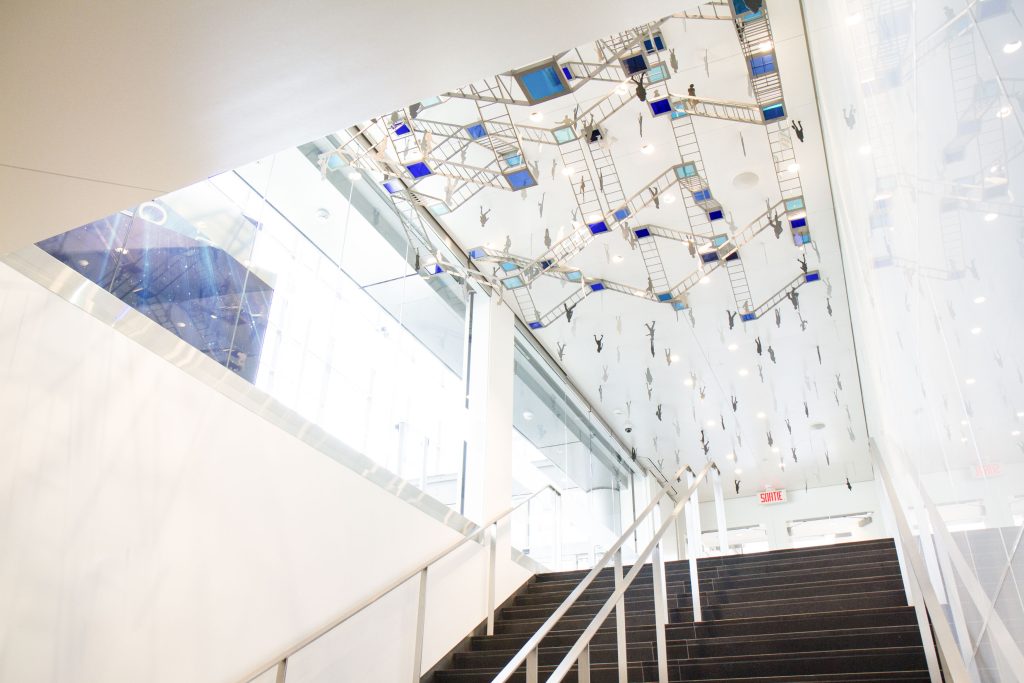 D'un lieu à l'autre (From One Place to the Other, Chantal Séguin))
D'un lieu à l'autre inhabits the stairs leading from the main lobby to the street. Some 100 upside-down stainless-steel figures are depicted in mid-stride on the ceiling and on hanging ladders. The concept problematizes in-between, meeting, and transitional spaces by taking a contemporary look at stairs as sculptural form.
Paraiso (René Derouin, artiste)
Paraíso is a 2,40 m x 31 m mural representing the duality of the baroque, figured in the heritage of Mexico with its blending of the great Mesoamerican and colonial Spanish cultures, then filtered by the artist through the lens of his own, Québec, culture.