The cold days are well settled in Québec City and there is no better time to enjoy home-cooked meals and indulge in local flavors. Chef Simon Renaud from the Québec City Convention Centre's exclusive food and beverage partner shares 2 seasonal recipes to try at home.
1 onion
3 g of cumin seeds
1 tablespoon of ginger
100 g of green lentils
2 L of vegetable broth
1 cinnamon stick
3 tablespoons of miso
2 coarsely chopped carrots
1 minced garlic clove
1.5 kg of pumpkin flesh
Olive oil
Salt and pepper
400 ml of coconut milk
1 g of saffron
4 ml of lemon juice
Salt and pepper
30 g of green onions
3 g of minced garlic
100 g of fresh spinach
450 g of canola oil
Salt and pepper
Saffron mousse
Flavored oil
Dried pumpkin seeds
Edible flowers or microgreens
Food processor
Cheesecloth
Whipping siphon (with 2 CO2 capsules)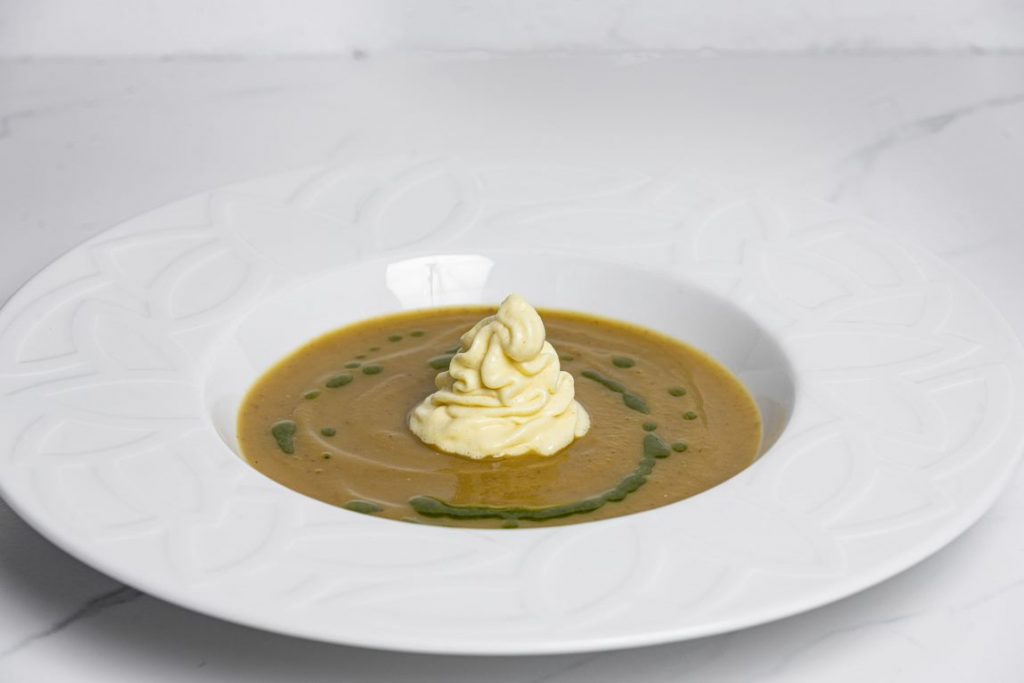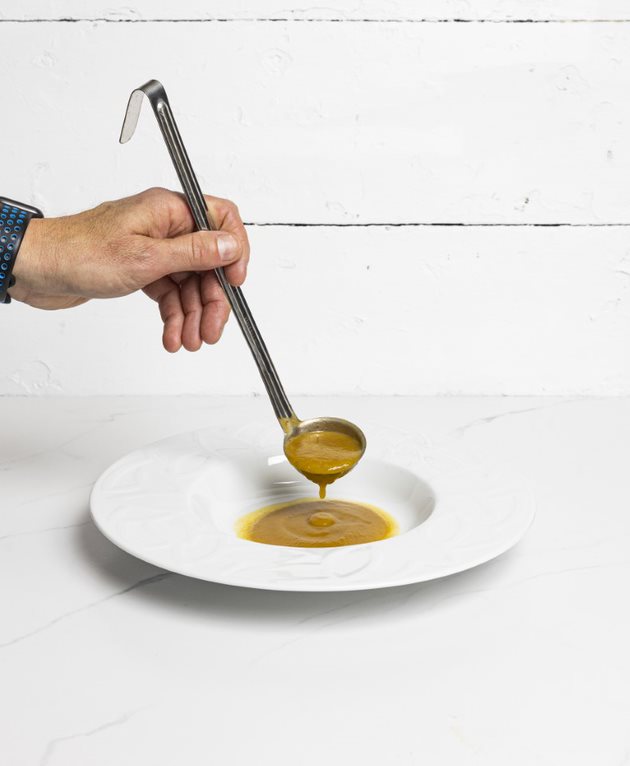 Put all the ingredients into a food processor.
Mix at high speed.
Store in the refrigerator.
Put all the ingredients into a saucepan, then bring to a boil.
Strain through the cheesecloth, cool.
Put into a whipping siphon with 2 capsules of CO2. Stir a few times.
Store in the refrigerator