At the Québec City Convention Centre, our teams are committed to offering visitors a green building and maximizing their experience without causing damage to tomorrow. Our commitment is demonstrated through actions that reduce the environmental footprint of all events, guarantee responsible operations and ensure eco-responsible food services.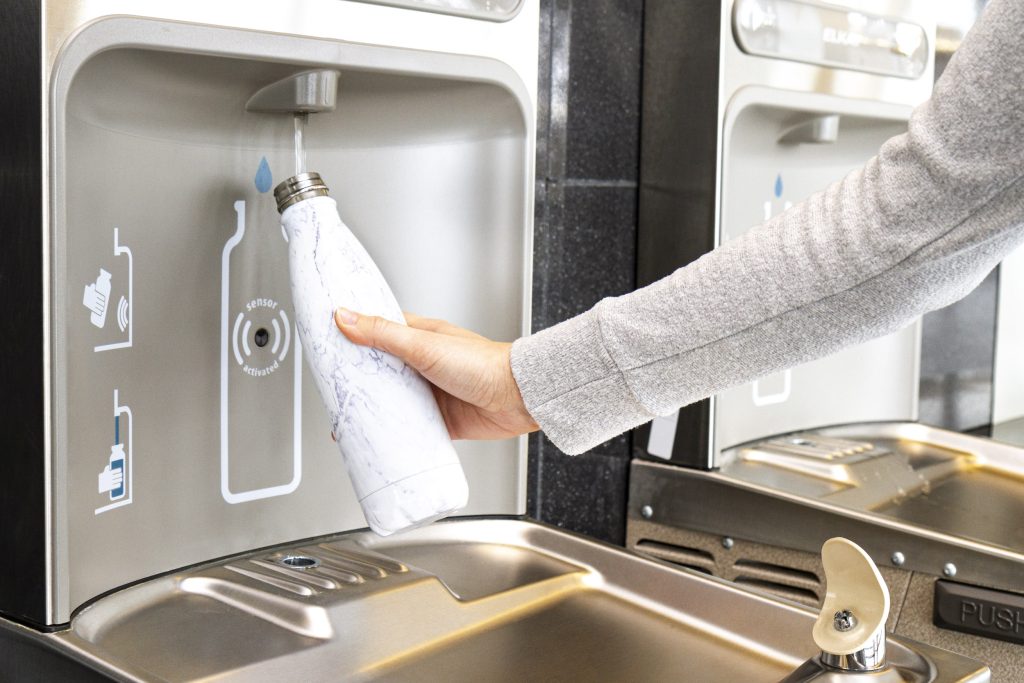 In 2020, we began the project of gradually replacing all the water fountains installed in the public areas of the Centre since its opening with contact-free fountains that facilitate the filling of water bottles or other reusable containers.
The project was completed during the fall of 2021, and a total of 16 new fountains are now in operation. Easily accessible to people with a physical impairment, they also help reduce the amount of single-use plastic bottles in our environment. They are connected directly to the Québec City water system and are equipped with high-performance filters, which ensures high-quality drinking water and is the ideal alternative to bottled water jugs.
Visitors, as well as staff members, are invited to bring their own bottles each time they come to the Québec City Convention Centre. Knowing that the Centre welcomes more than 200,000 visitors per year, this is a simple gesture that will contribute directly to minimizing the impact of our activities on the environment.