What event size can the sector welcome?

The Québec City Convention Centre is very spacious and flexible. But is it too big for a small event you have in mind? Not at all! Quite the contrary! We have everything you need: a small sector with tremendous potential.

Our Anything but Conventional Sector was designed to welcome small groups from 10 to 500 attendees. You will love its intimate setting and the possibility of being alone with your party without sharing the space. A private place just for you.
Meeting spaces with an extra dose of wow!
The Anything but Conventional Sector brings together the spaces you need for any type of event: business meetings, plenary sessions, conferences and receptions: a welcome hall, 9 meeting rooms, an inviting foyer, a client lounge, a high-tech boardroom—the nicest in town!—with a majestic table that seats 26 people, and our spectacular urban space with its adjoining terrace with beautiful views of Old Québec.
Anything but conventional, you say?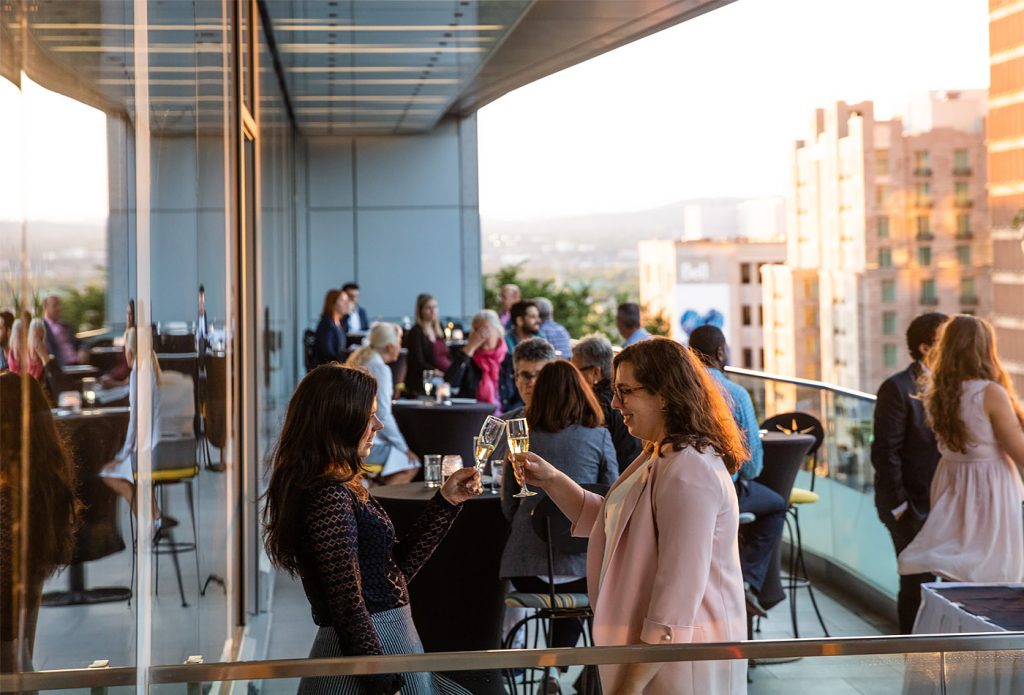 The Anything but Conventional Sector at the Québec City Convention Centre has so much personality that we wanted to give it a unique and compelling name. It offers amazing advantages, including a versatile configuration, modern furniture, contemporary design and the latest technologies. It is an inspiring meeting place for experiential events. It can welcome all types of events and will definitely engage event attendees like never before. The Sector was created to foster networking, sharing, group thinking and creativity.  
Rooms designed to encourage creativity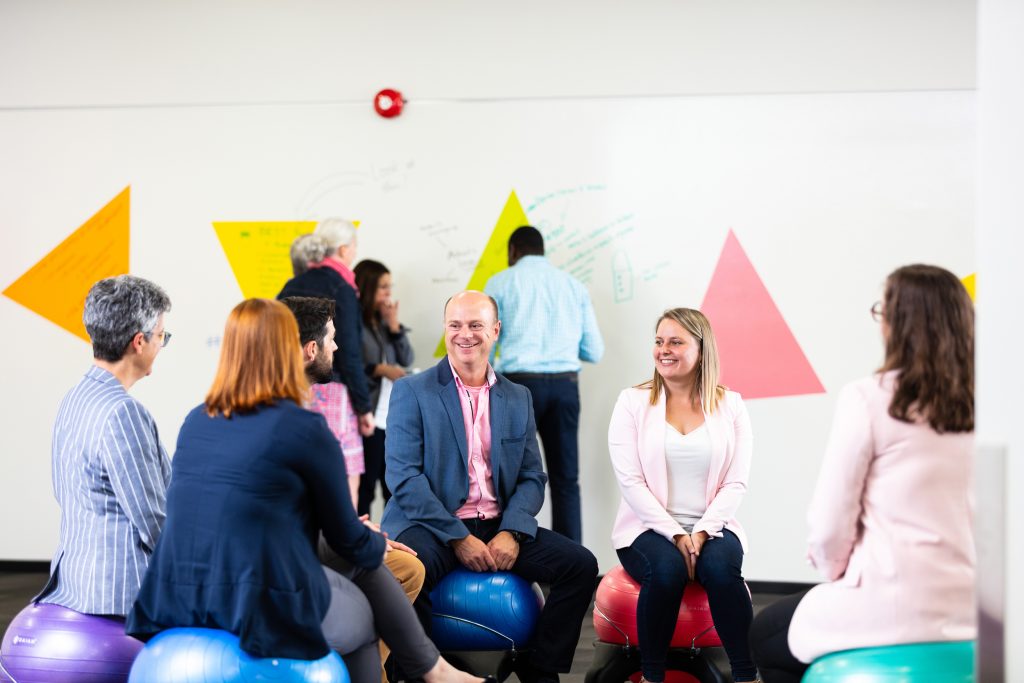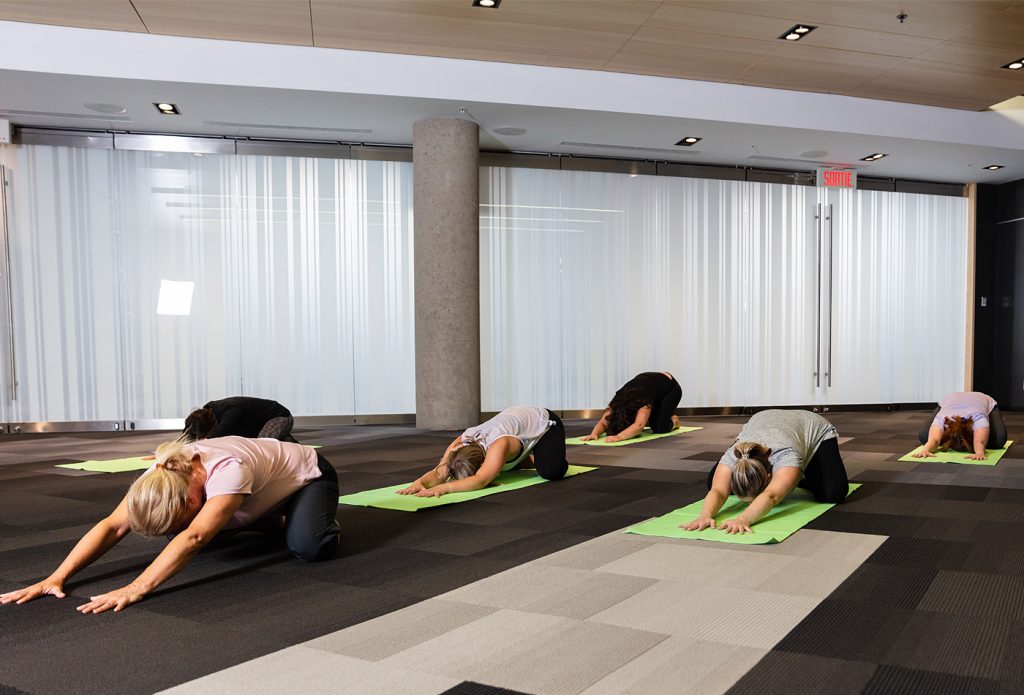 Your event attendees will be able to unleash their creativity in our Anything but Conventional Sector. Yes! They will be galvanized to express their ideas on our array of blackboard and colourboard walls as well as discuss new ideas sitting on exercise balls. After all, what could be more fun that brainstorming or working—all while getting fit? And that's not all! We have hammocks in our urban space! That means event participants can check their emails, relax between breakout sessions, or sip a glass of wine in an enchanting atmosphere. Thinking about organizing a yoga class? Unroll some yoga mats and dim the lights. Namaste!
The answer is a definite YES! The Anything but Conventional Sector is highly accessible. Located on the third floor of the Québec City Convention Centre and near both two parking lots and doors to main road arteries, including Boulevard Honoré-Mercier, this private Sector has a dedicated entrance from the main hallway. Your event attendees will be guided throughout the building thanks to our friendly staff and our digital signage system.
Can welcome from 10 to 500 attendees, depending on setup
Private space located on the Convention Centre's 3rd floor
Separate entrance, accessible from the public hall
Easily accessible, near parking lots and entrances
Modern décor
State-of-the-art technologies
Foyer 306, perfect for networking
9 versatile meeting rooms
Room 310, a multifunction space
Room 311, a fully equiped 26-place boardroom with integrated services
Urban space with glass ceiling and integrated lighting and large fenestration
Outdoor terrace with superb view of Old Québec
Retractable glass partitions between foyer and clientele lounge
Cloakroom and satellite kitchen
Video walls to broadcast videos, photos and sponsored content
Certified LEED CI-Canada Gold
Free high-speed Wi-Fi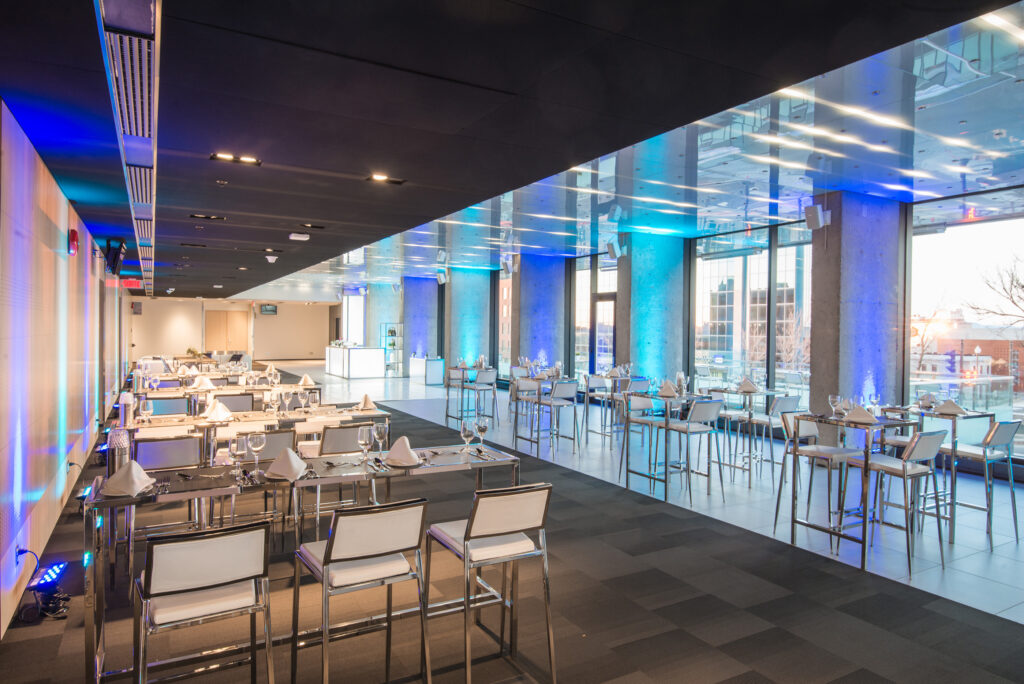 What else do I need to know?
You will be hosting your event at the Québec City Convention Centre—a high-calibre, internationally renowned venue that is committed to being green and eco-friendly. It is strategically located within walking distance of Old Québec, many tourist attractions and numerous hotels. Our Anything but Conventional Sector is certified LEED-CI Canada Gold. Organizing an event with us means that you will take advantage of our one-of-a-kind customer experience, warm welcome, delicious food and beverage services with our trendy chef, Jean-Pierre Cloutier, wall-to-wall and unlimited free Wi-Fi, and safe environment.