Quiet on the set! Did you know that episodes of the popular comedy LOL : -) were filmed at the Québec City Convention Centre? That's right! Film shoots are among the types of events that can be carried out in our rooms and spaces. With the current restrictions on gatherings, physical distancing and the emphasis placed on health measures, the Centre is coveted by organizations, businesses, the media and producers looking for a unique but safe filming location for their audio-visual projects.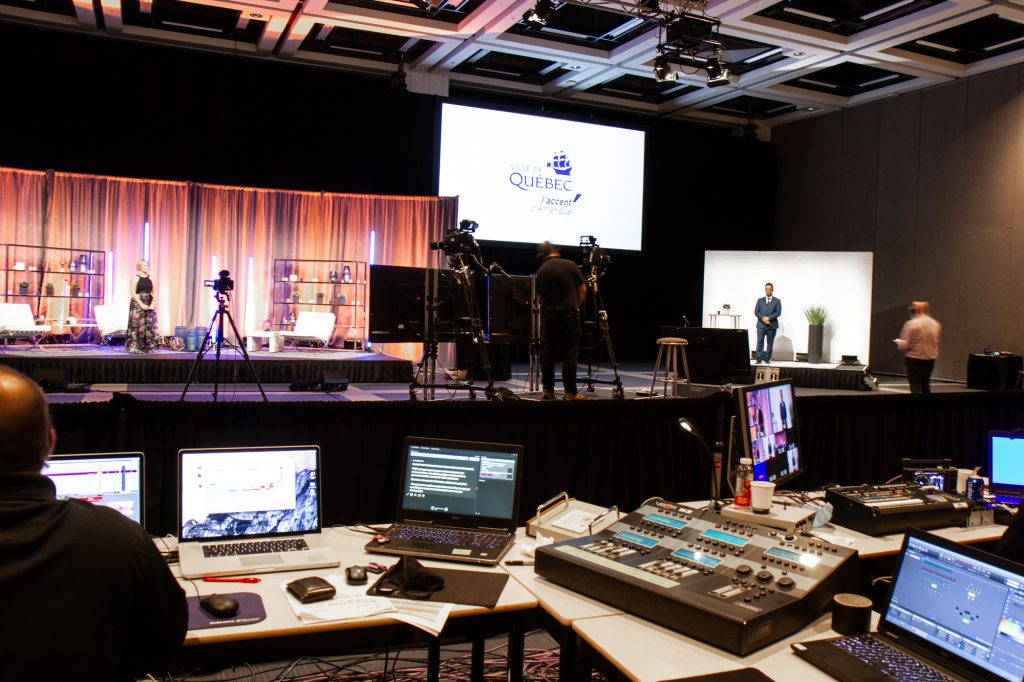 Why Organize a Film Shoot at the Québec City Convention Centre?
First of all, the Centre offers all the services you'll need under one roof and this turnkey solution makes organizing and carrying out your shoot much easier. On site, you'll benefit from reception services, event coordination, handling and setup, free high-speed Wi-Fi access, cutting-edge technology, and audio-visual services from Encore Canada. You'll see that there are many advantages of working with Encore Canada since their technical team, which is located at the Centre, handles Internet services as well as the rental of computer hardware and equipment. How practical is that?
Which Space Should You Choose for Your Film Shoot?
Whether you need to record interviews or a webinar, produce a video, capture images, or organize live webcasting, you'll find the right space and a reliable technical environment depending on the type of shoot you plan to organize at the Centre. All rooms and spaces can be set up as a recording studio or a film set. You can shoot from the right distance, because even our small rooms are big!
Here are three great choices of spaces for a shoot at the Québec City Convention Centre:
1. The Main Hall and Its Loggia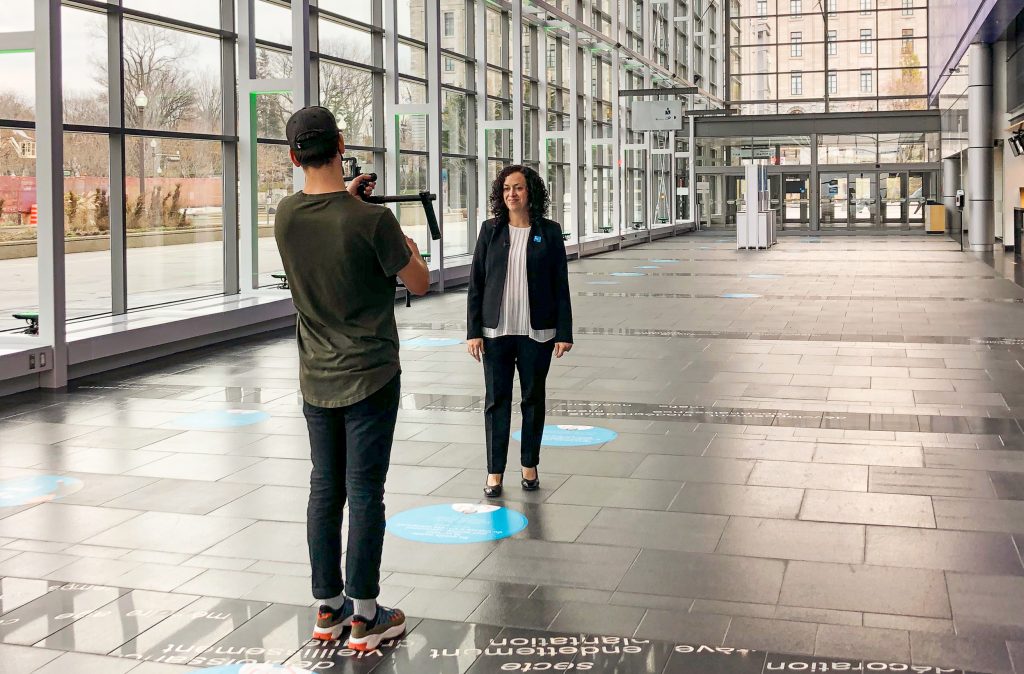 This bright, spacious area always garners an amazing effect! Accessible from 1000 René-Lévesque Est, the Main Hall, loggia and foyer feature huge windows and a spectacular view of the Laurentians. This place is ideal as a unique backdrop to create in-depth shots and those that will highlight your subject.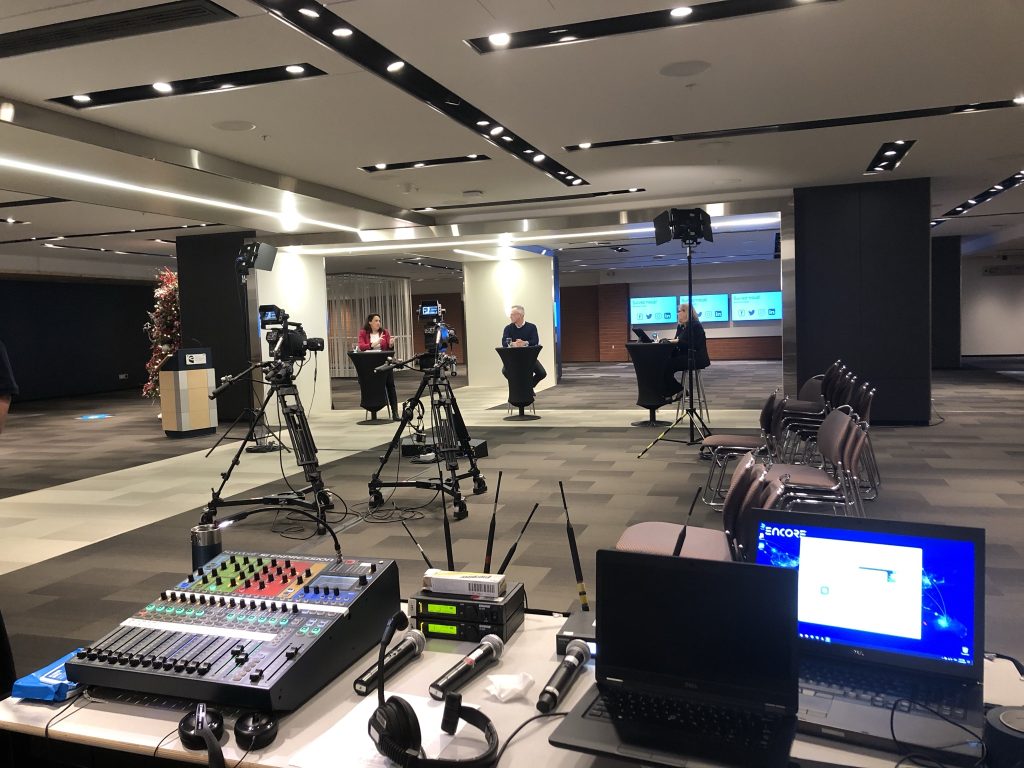 With its contemporary look, dim lights, ease of access and amenities, the Central Hall is a friendly space suitable for capturing personalized interviews, webinars or any other audio-visual project you have in mind. This location is ideal for holding press conferences.
Our sales team will help you choose the right space for your audio-visual or film project. Does your production require some outside-the-box thinking? You might be surprised by the Québec City Convention Centre's many possibilities!