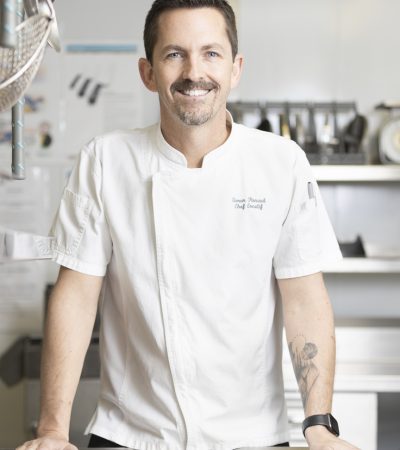 The Québec City Convention Centre, and its exclusive food and beverage partner, Capital HRS, are pleased to welcome Simon Renaud as the new Executive Chef. With his palpable energy and great enthusiasm, Chef Renaud is taking over the reins of the biggest kitchen brigade for meetings and events in Québec City.
Chef Renaud has an impressive track record and extensive culinary expertise that he is eager to leverage and create highly successful events. "I have worked in many cities that have enriched my experiences in the hotel and event industry during my career, from Québec City to Montréal all the way to Italy and the United States. What really gets my creative juices flowing is when I can innovate using local Québec and terroir products," he explained.
Mr. Pierre-Michel Bouchard, President and CEO of the Québec City Convention Centre, is equally thrilled by the news. "Québec City is renowned for its culinary scene. The Québec City Convention Centre's cuisine truly stands out—and amazes visitors again and again. Chef Renaud's know-how and relentless creativity will undoubtedly elevate the quality of our menus even further and play an integral part in fostering unforgettable memories for attendees."
Local menus that take into account dietary restrictions
Chef Renaud loves cultivating close partnerships with local producers. His passion for everything local can be truly tasted in the meals he concocts. "The hard work of many people and artisans are hidden behind each dish. I think it is important to showcase this hard work as much as possible. I want my creations to evoke compelling stories and discussions among event participants at the Québec City Convention Centre," he added.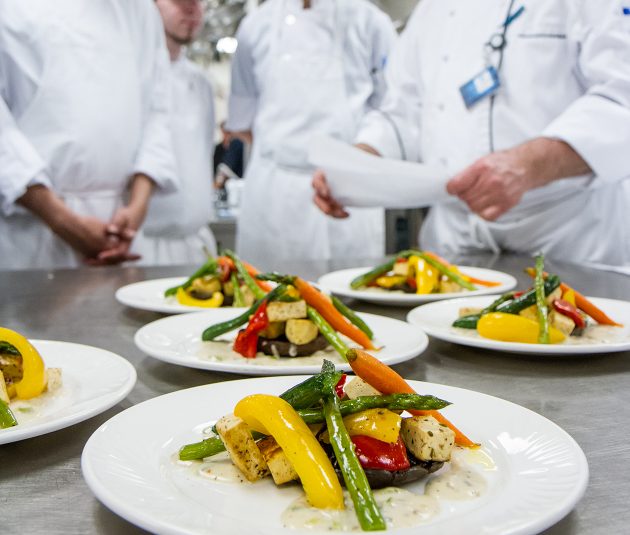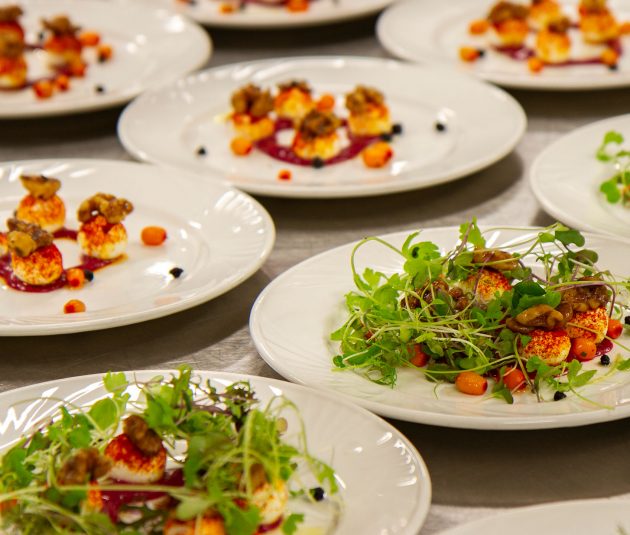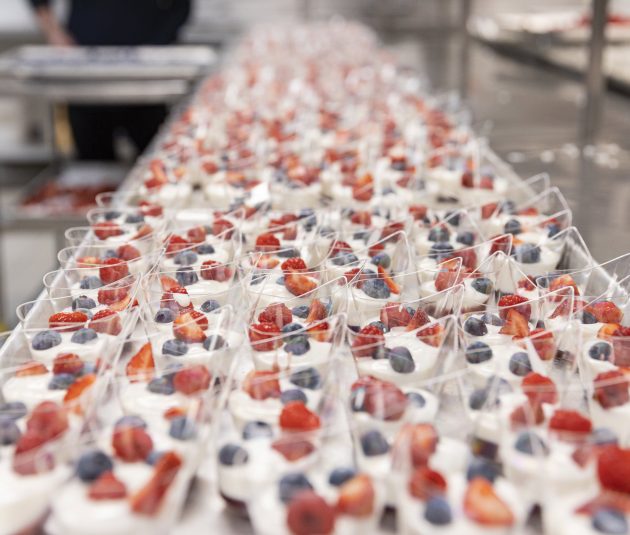 By joining the Capital HRS and Québec City Convention Centre team, he promises, without hesitation, that groups of all sizes will enjoy gastronomical experiences, with local flavors, unlike anything they have ever had before.
"Québec City citizens have a strong sense of pride and belonging to the region. They want to know where their food comes from. They love it when the dishes they are about to savour have been made with as many local ingredients as possible. This is a trend that I absolutely adore! I am so inspired by Québec City's epicurean and I want to share it with our delegates and delegates from around the world," he said.
Guests with dietary restrictions, food allergies, or special diets, such as vegetarianism or veganism, will also benefit from Chef Renaud's culinary prowess. He takes dietary concerns to heart. Already, he has a smorgasbord of ideas to develop specific menus so that everyone is fully satisfied—from the appetizers to the dessert!