At the beginning of April 2022, the Québec City Convention Centre and Capital HRS, the exclusive food service partner, welcomed Vincent Coulange as the Centre's new pastry chef. Lovers of desserts, pastries and chocolate will be delighted to discover this renowned chef and his culinary prowess!
Originally from Montreuil, France, Chef Coulange has been bringing his talent and expertise to Québec for the past 15 years—first in the Charlevoix region and then in Québec City.
His most recent experiences as master pastry chef for the Restos Plaisirs group at Hôtel Le Concorde Québec and for the District Gourmet in Sainte-Foy attest to his culinary know-how for large organizations and events.
"Chef Coulange is a wonderful addition to the great team at the Convention Centre and we are very proud to welcome him! Throughout his 35-year career and travels, he has had the opportunity to work for several major events, such as the Cannes Film Festival and the Salons du Luxe in Paris. The execution of his work requires attention to detail and a sense of aesthetics that our guests will certainly appreciate," said Pierre-Michel Bouchard, President and CEO of the Québec City Convention Centre.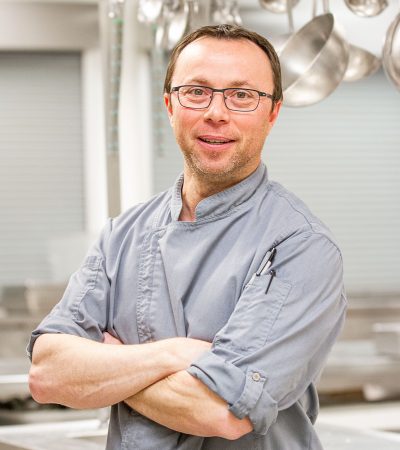 Chef Coulange hopes to transmit his passion for the art of pastry to the thousands of guests and visitors who enjoy Québec City Convention Centre's meals each year. They will be able to satisfy their sweet tooth with new delicacies; the tasty finishing touch to each dish and menu created by Executive Chef Simon Renaud.
"Just like Chef Renaud, I too intend to honour local flavors and products through my recipes. Our menus will amaze visitors, from appetizers to desserts. Whatever the size of the event they attend, we want guests to have a culinary experience that is anything but conventional, literally," Chef Coulange said.