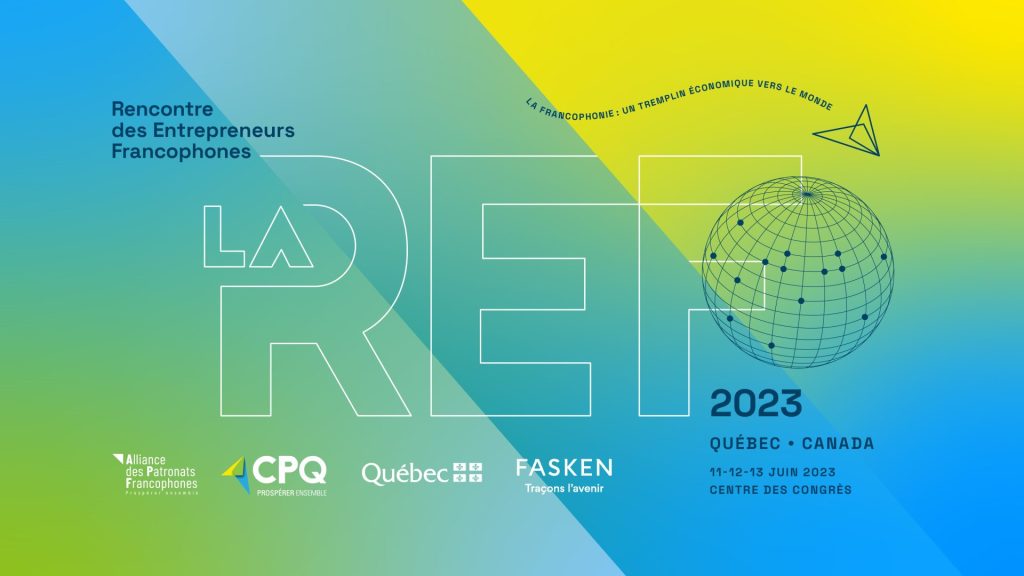 The Francophone economy and entrepreneurship will be in the spotlight in the summer of 2023 at the Québec City Convention Centre. The 3rd edition of the Rencontre des Entrepreneurs Francophones (REF23) will take place From June 11 to 13. This international business meeting will bring together more than 450 business professionals to discuss the importance of French communities around the world and their benefits to the worldwide cultural landscape.
The previous editions were held in France and Ivory Coast, this time is Québec City's turn to welcome this major event, which is organized by the Conseil du Patronat du Québec. REF23 is chaired by Danièle Henkel, a leading figure in Québec entrepreneurship.
"We are very pleased to welcome REF23 at the Québec City Convention Centre. It is a promising convention for the region that promotes the French language as a powerful business development tool. This 3rd edition, which is held in Québec City, is an opportunity for participants from all over the world to discover more about the economy of the French-speaking regions of North America and the challenges faced by entrepreneurs here," said Pierre-Michel Bouchard, President and CEO of the Québec City Convention Centre.
During the three days of the event, several plenary sessions and presentations will address different issues, such as the energy transition, the importance of maintaining strong links with French-speaking countries, the development of supply chains in French economies, and much more. The notions of equity, diversity and inclusion will also have a prominent place during a special panel. As part of the closing ceremony, several much-anticipated agreements will be officialized.