Sunday, April 7, was the day of the second annual Cook It Forward banquet, under the direction of Québec City Convention Centre chef Jean-Pierre Cloutier and in the presence of Christian Garcia, executive chef to Prince Albert II of Monaco. The festive charity event is organized by the Québec City Convention Centre in partnership with Québec Exquis! and Desjardins. Some 500 people from Le Pignon Bleu, YWCA Québec, and Moisson Québec enjoyed the unforgettable experience of this free three-course gourmet dinner.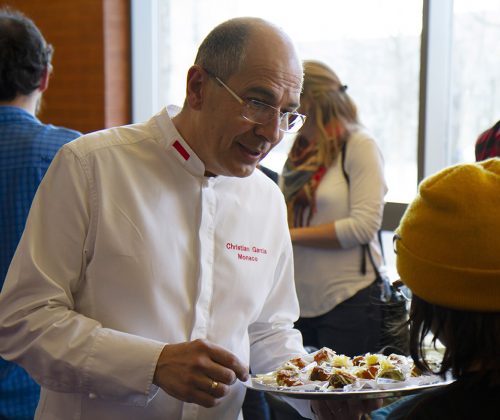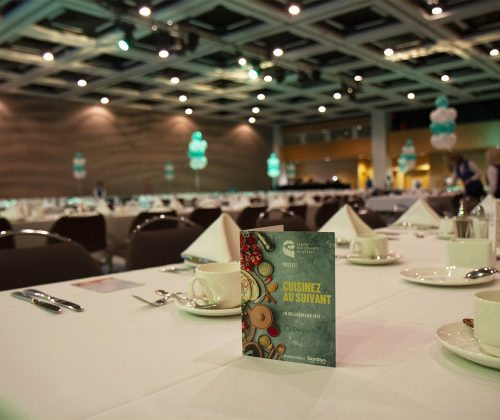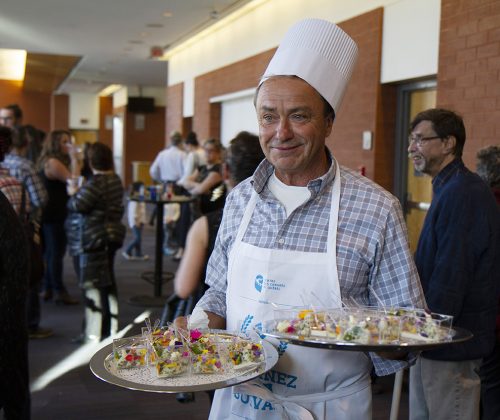 "It's an event for giving back to the community!" said Pierre-Michel Bouchard, Québec City Convention Centre president and CEO. "That was our dream when we put together the first Cook It Forward last year. The combination of sharing, helping people, and the joy of cooking has again given us all a chance to give back and do something for the underprivileged of our community. Together we can make a difference."
That afternoon, more than 60 apprentice-chefs-for-a-day got to cook with Chef Cloutier, Chef Garcia, and eight other local restaurant chefs, joined by Québec farmers and growers. Together they prepared the hors-d'oeuvres served to guests with the opening cocktails. Afterwards guests enjoyed the main menu, in which local products had a starring role.