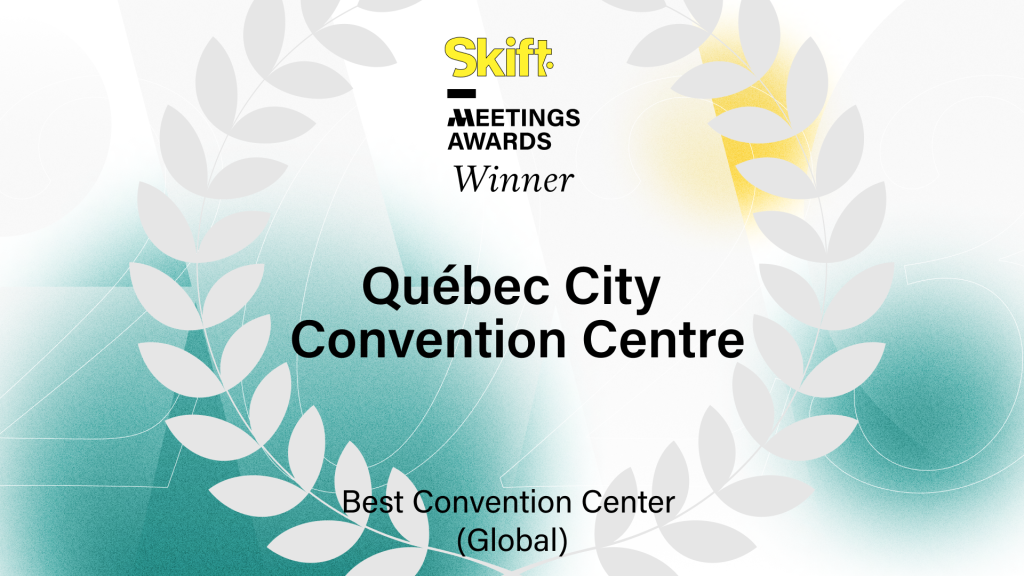 The Québec City Convention Centre stood out for the quality of its services, its distinctive features, its experienced team attuned to event organizer requirements, its sustainable practices, and its significant contribution to the Québec community and economy.
Among the finalists were Tobacco Dock in London (England) and the Austria Center in Vienna (Austria).
"We are elated to be honoured with the Best Convention Centre award at the 2023 Skift Meetings Awards. Year after year, the Québec City Convention Centre shines in North America and around the world, because we make every effort to remain an anything but conventional venue and uphold our legacy of excellence. I congratulate our partners and the members of our team, whose expertise and human approach make all the difference to our clients and visitors. They deserve this accolade," says Pierre-Michel Bouchard, President and CEO of the Québec City Convention Centre.
Founded in 2012 and headquartered in New York, Skift is a leading media platform within the travel industry, delivering comprehensive insights into global trends, breaking news, and cutting-edge market research. Skift Meetings, formerly known as EventMB, specializes in innovations within the business events sector and boasts a daily readership that includes thousands of event planners worldwide.