At the Québec City Convention Centre, eco-friendly events have always been a priority. Our turnkey program for the organization of eco-friendly events was launched 15 years ago. Today, this concept is standard practice. However, in 2007, the program was new to the industry and made the Québec City Convention Centre the first in Canada to launch such an initiative.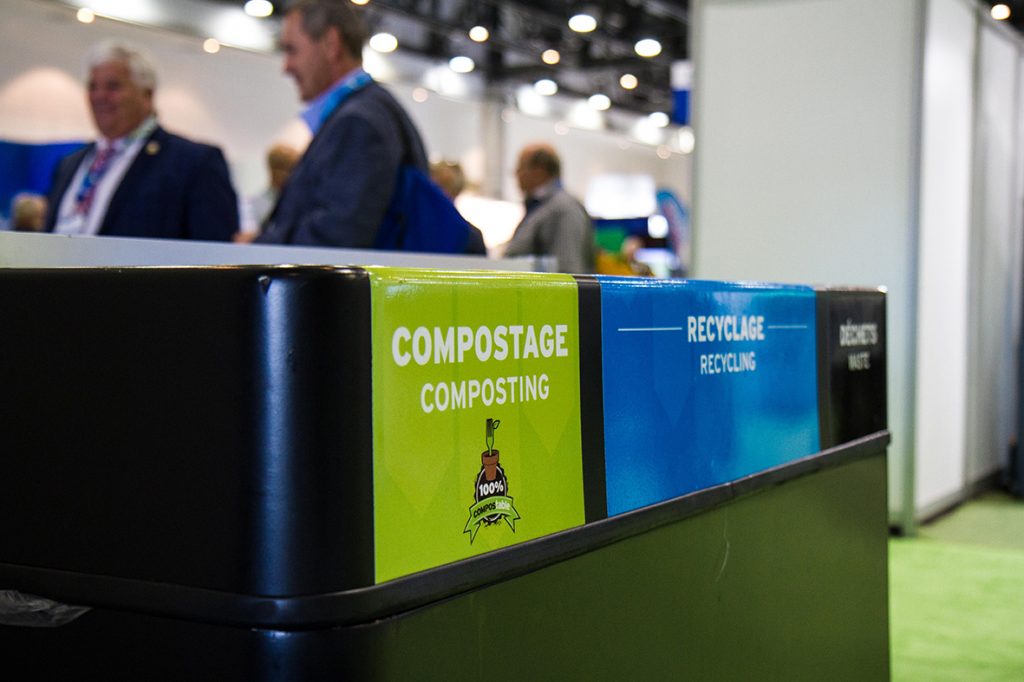 Outstanding building management and sustainable operations
Since the Convention Centre opened in 1996, the teams in charge have ensured that visitors are offered a green building that meets the highest sustainability standards. As early as 2001, the residual material collection system was implemented in the building, when the concept was still in its infancy. Marc Poirier, Director of Building Management and Event Support, explained: "Events generate a lot of waste. This became a major concern for us during our first years of operation. Event organizers were quick to follow suit. When they started talking to us about zero-waste events, we were already aware and ready to meet that demand."
Better informed customers
Clients' needs have evolved over the years. They now expect their event venues to demonstrate a firm commitment to sustainability throughout their operations. It's a promise the Québec City Convention Centre can easily keep: every event we host automatically meets the requirements of Level 1 of the BNQ 9700-253 – Responsible Event Management standard. "Our clients are increasingly knowledgeable and experienced regarding eco-friendly events. Their creativity, combined with the support offered by our teams, allows us to implement concrete and adapted actions to reduce the ecological footprint of the activities and events we organize," added Mr. Poirier.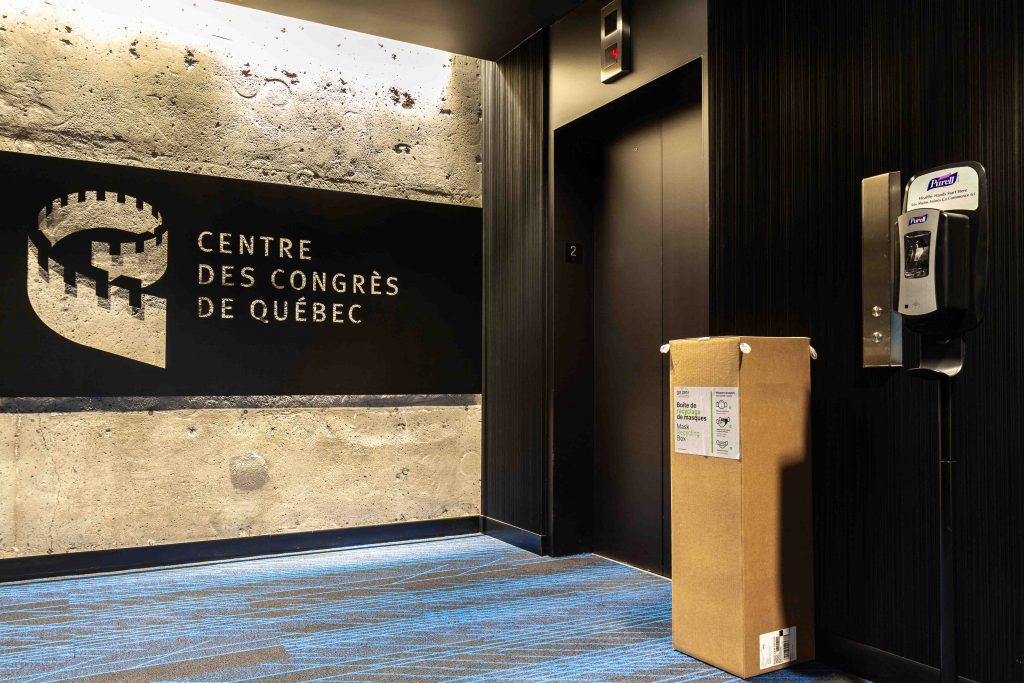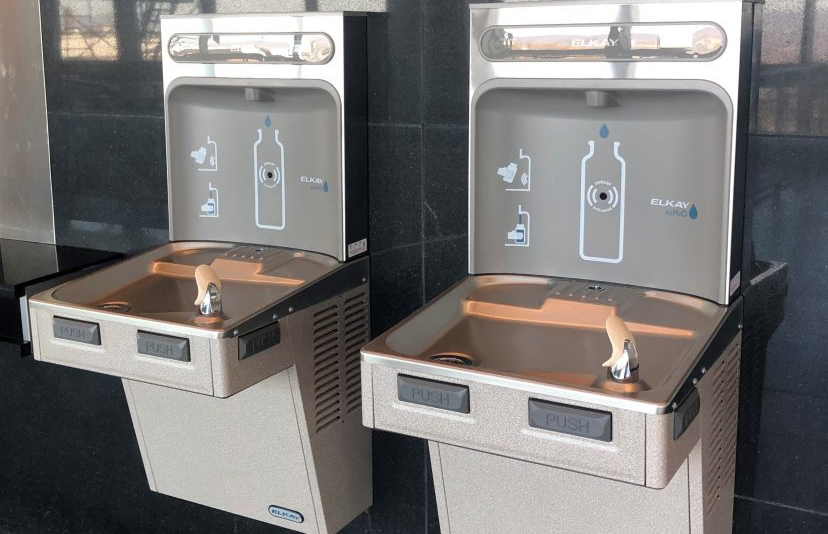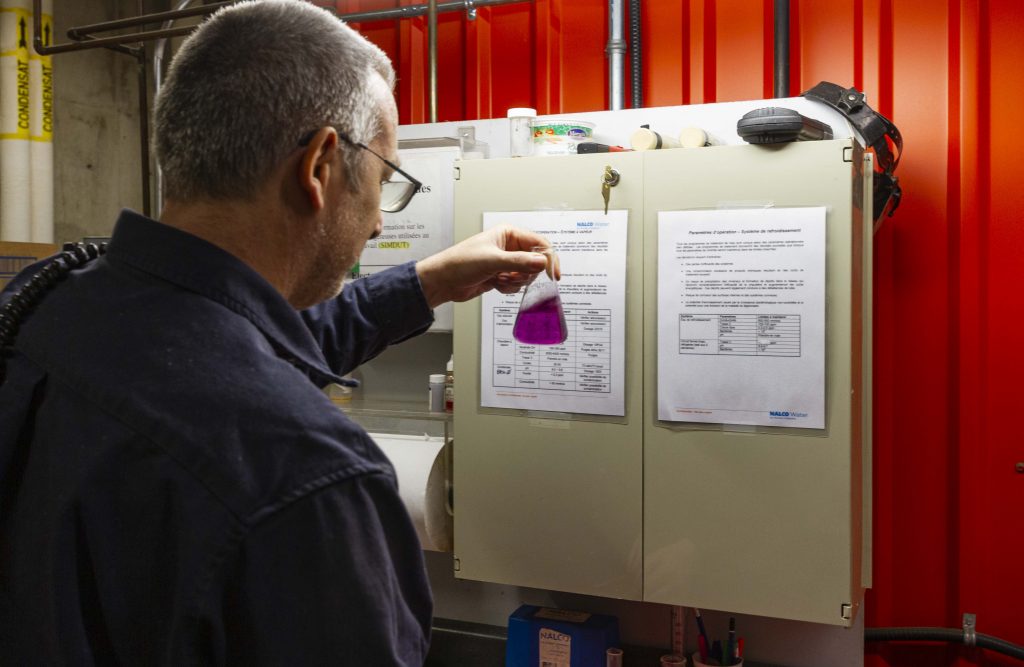 Several other initiatives since 2007
In addition to an eco-friendly event program launched in 2007, the Québec City Convention Centre has implemented several other green initiatives since then—always with the objective of offering users a building that will mitigate its ecological footprint. Incandescent lights have been replaced with LED bulbs, which consume 75% less energy. All the water fountains in the halls are connected directly to Québec City's water system. What's more: the water fountains are contactless to facilitate filling water bottles or other reusable containers. Visitors' and staff's procedural masks can now be recovered through the Go Zero boxes. The Québec City Convention Centre has also carried out broader initiatives that have been put in place to manage its energy performance based on the number of events and customer needs. "What is fascinating about sustainable development and the event industry is that there is always a way to improve practices and ways of doing things, especially with new technologies that open up new horizons," concluded Mr. Poirier.