In March 2019, the Québec City Convention Centre became the athletes' village for the 54th Final of the Québec Games. And while it was no small feat, the Centre's staff successfully pulled it off! The event will go down in the Centre's history book as a model to follow for health and safety measures in a post-Covid-19 world.
"This was the first time in our event's history that all athletes and coaches slept, ate and enjoyed free time at the same place," said Martial Derome, Event Coordinator for the games. "It was a monumental project from the get-go."
For the nine-day event, the Québec City Convention Centre was known as the Centrale des Jeux Hydro-Québec, welcoming 3,300 athletes under 17 years old and their coaches. The Centre's rooms were converted into dormitories. Fifty showers were also built to accommodate athletes and coaches who didn't have access to a changing room. "We had less than a week to build showers and antechambers—with makeup and hair-drying areas," said Mr. Martin Prévost, the Centre's Maintenance Supervisor and Assistant Director said. "We worked around the clock so that everything was ready for the games."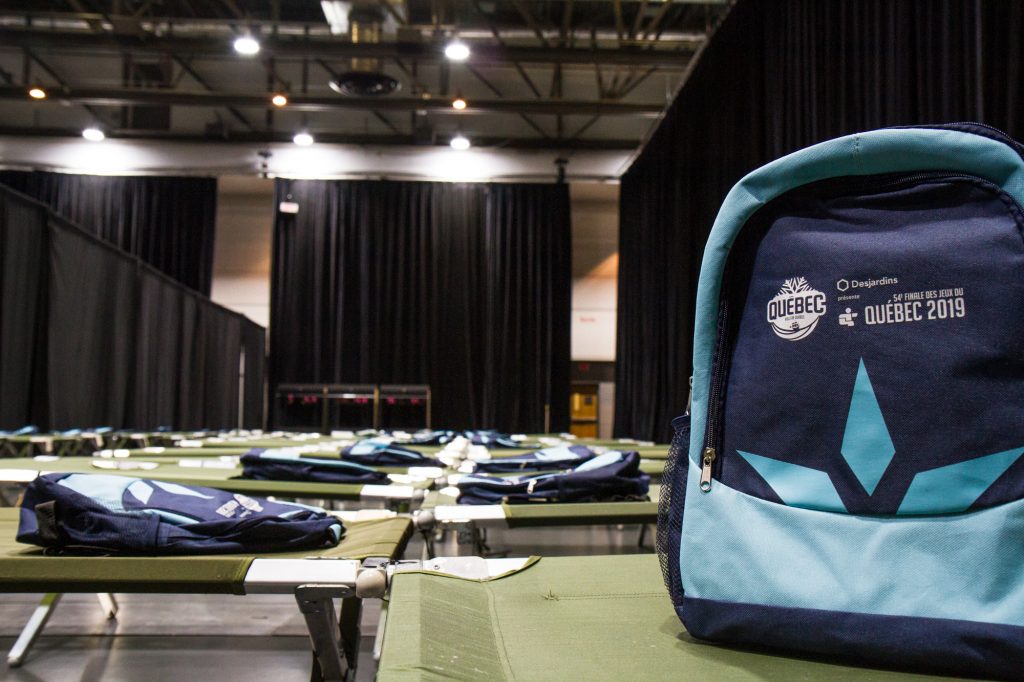 In addition to a huge cafeteria as well as game, entertainment and relaxation areas were also set up to cater to the athletes. "It was like we were at the Olympics," Mr. Marc Poirier, Director Building Management and Event Support at the Québec City Convention Centre, recalled.
Close collaboration for health and safety measures
Mr. Poirier and Mr. Prévost, along with their team, started working closely with the event's organization committee, regional representatives, and Québec public health authorities to plan for all hygiene and safety measures. As it was the first time in the history of the games that all athletes and coaches were to stay under one roof, several protocols were set up to protect the participants health.
"The event organizers notified us that there was a 50% chance that a gastroenteritis outbreak could occur. We couldn't leave anything to chance," said Mr. Poirier.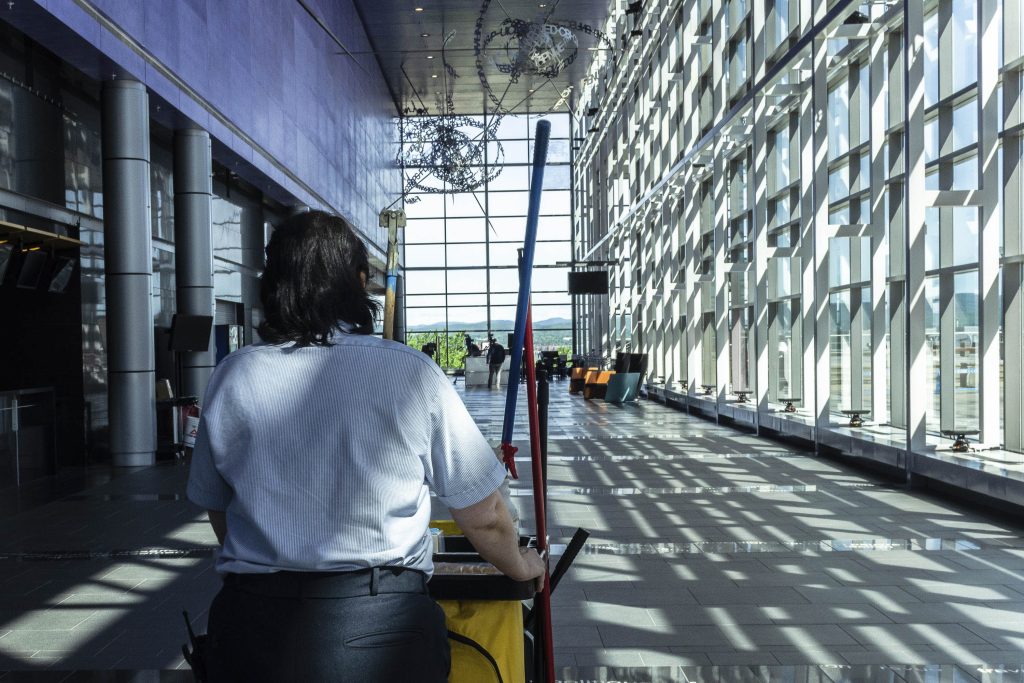 Further hygiene measures were also implemented. When athletes and coaches would leave for a day of competition, all the dormitories and common areas were thoroughly cleaned and disinfected.
Hygiene stations were set up in strategic places and volunteers stood nearby to inform attendees of the importance of disinfecting hands. Disposable masks were made available to all attendees. Moreover, informative signs were hung throughout the Convention Centre to raise awareness on the importance of proper hygiene habits.
A temporary infirmary as precautionary measure
The Québec City Convention Centre team, based on scenarios developed with event organizers, also built a temporary infirmary with a doctor and nurses available 24/7. The infirmary included consultation, observation and isolation rooms.
Syndromic surveillance was conducted on a daily basis. The on-site team was supported by a field epidemiologist from the Public Health Agency of Canada. Each day, coaches had to complete a questionnaire for each athlete and themselves regarding symptoms, such as fever, cough, vomiting, diarrhea, etc.
The Québec City Convention Centre's new playbook for safe events
"While the games took place before the pandemic, our health and safety protocols as well as the means we took to ensure safe food and beverage services, is a testament to the Convention Centre's dedication to attendees' health," Mr. Poirier said. "Our partners, suppliers, employees—and especially our sanitation team—worked exceptionally well to prevent health issues and keep attendees safe. We're ready for post-pandemic events."
Mr. Derome added: "The Québec City Convention Centre's team was able to instill strict hygiene standards—all without affecting the attendee experience. They were very professional; their forward-thinking mindset significantly contributed to keeping everyone healthy."