Beginning on June 15, 2021, the North American premiere of Imagine Picasso will be presented at the Québec City Convention Centre. Visitors will be able to admire the work of Spanish painter Pablo Picasso through a very original experience. An immersive, playful and dazzling multimedia exhibition will allow visitors to admire 230 works by the artist, which will be projected on the walls, the floor and the giant origamis set up in the exhibition hall. After immersing more than 75,000 visitors into the work of Vincent Van Gogh during summer 2020, creators Annabelle Mauger and Julien Baron are returning to present Picasso with a doubly-impressive set-up at the Québec City Convention Centre.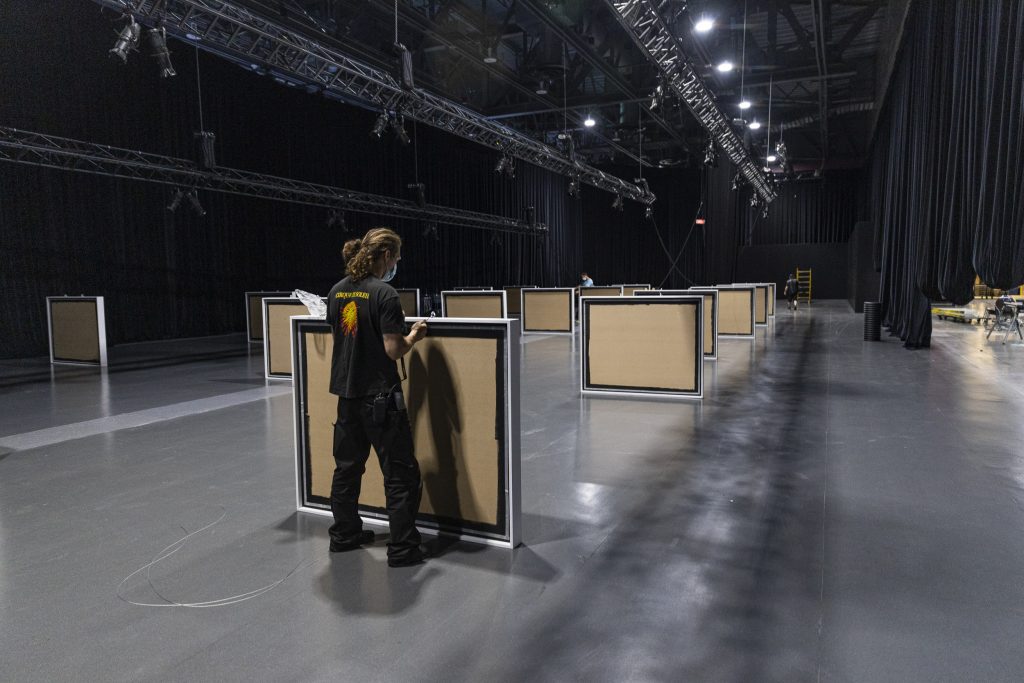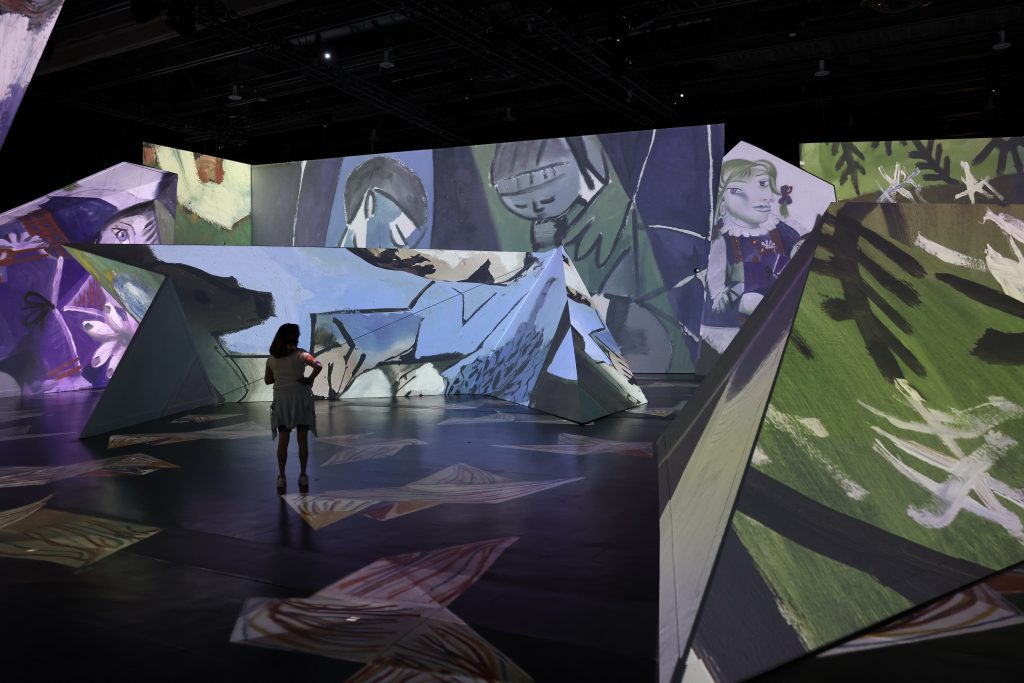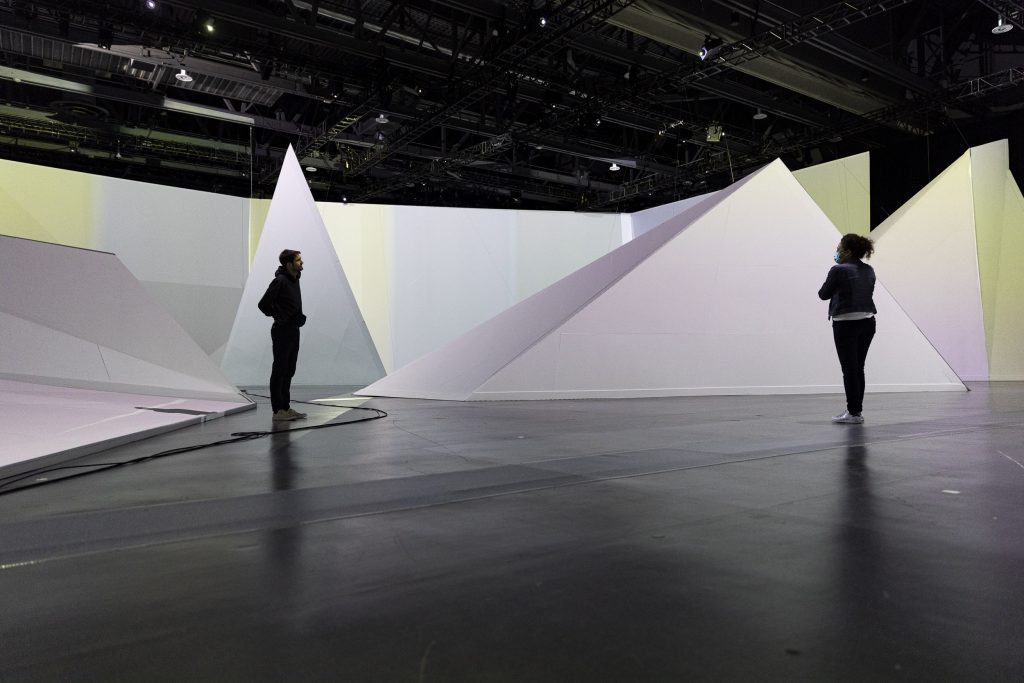 Preparing for an impressive exhibition
There is a colossal amount of work that went into making this event. The planning and assembly of this imposing set-up required many hours for the Convention Centre team, including over 200 hours of work by professional riggers. The layout is even more spectacular thanks to the volume of the 40-foot-high exhibition hall. Thanks to the Convention Centre's virtuosos, the light bridges, the 83 video projectors as well as the giant structural elements were installed and secured in the 2,700 m2 space reserved for the event.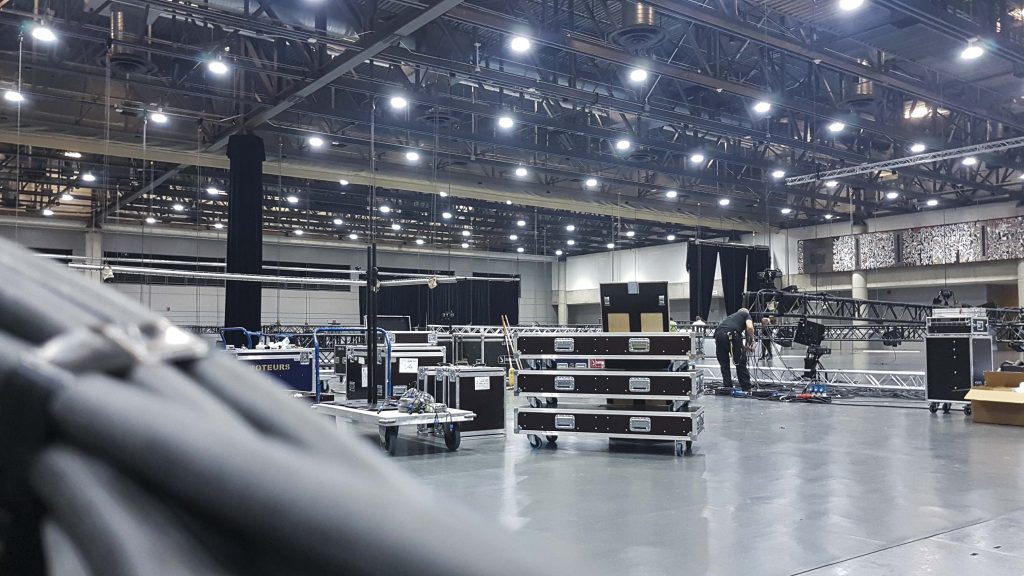 A turnkey technical production offering
The Québec City Convention Centre sets itself apart with its technical production and turnkey hanging services offering, which brings the most unique and complex venue assemblies to life, such as Imagine Picasso, among others. The Centre's multifunctional rooms provide a world of rigging and hanging possibilities to support events and shows of all kinds. In addition, you can rent the equipment on site, including installation, and above all, take advantage of the expertise of the technical production team and its riggers.