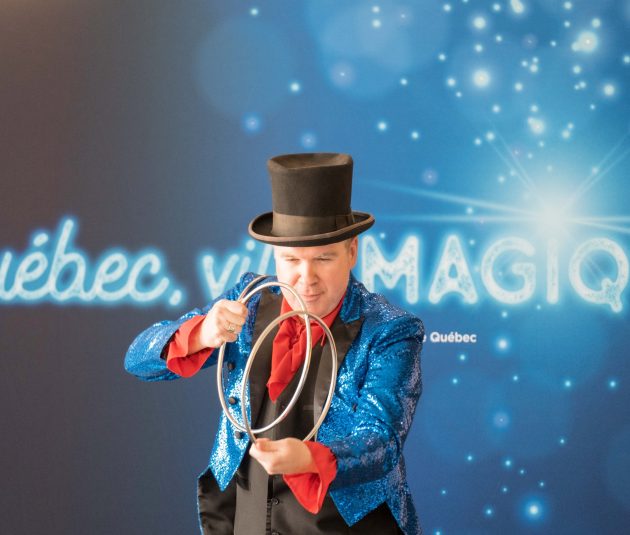 From July 25 to 30, 2022, the Québec City Convention Centre is pleased to host the 28th edition of the FISM World Championship of Magic 2022, the most important magic competition in the world!
It took more than a magic trick and 8 years of work (from 2014 to 2022) to attract the International Federation of Magic Societies (FISM) championships to Québec City. This is a first in North America since the founding of FISM in 1948! The event will bring together nearly 2,000 magic enthusiasts worldwide and 110 competitors.
"The Québec City Convention Centre is proud to partner with this unique event. Much effort has been made since 2014 to ensure that in 2018, Québec City succeeded in convincing the majority of the presidents of the 101 magic clubs to vote in favour of it becoming the official host city. The impact of this event will be major for Québec City—not only for the economic spin-offs and the tremendous visibility the city will enjoy during the summer season but especially because it sends a strong signal of recovery. It is a privilege to host this event," said Mr. Pierre-Michel Bouchard, President and CEO of the Québec City Convention Centre.
These "Olympics of Magic" will also be open to the public. By purchasing their tickets, spectators will be able to attend the opening and closing ceremonies of the championships as well as five gala shows featuring world-class magicians and others well-known in Québec, such as Luc Langevin and Alain Choquette.
A championship… and a festival!
Magic will be felt throughout Québec City, as the championship will take place in parallel with the Québec City Magic Festival: Québec, MAGIC City! Just steps away from the Québec City Convention Centre, the whole family will enjoy more than 500 hours of free entertainment, performances and activities in the surrounding neighbourhoods.