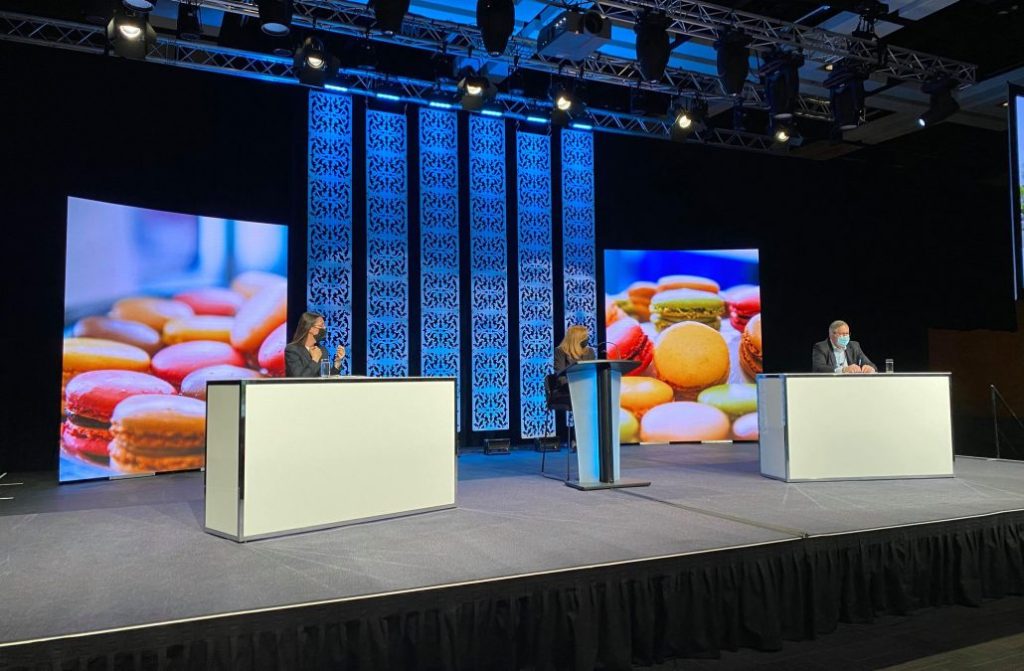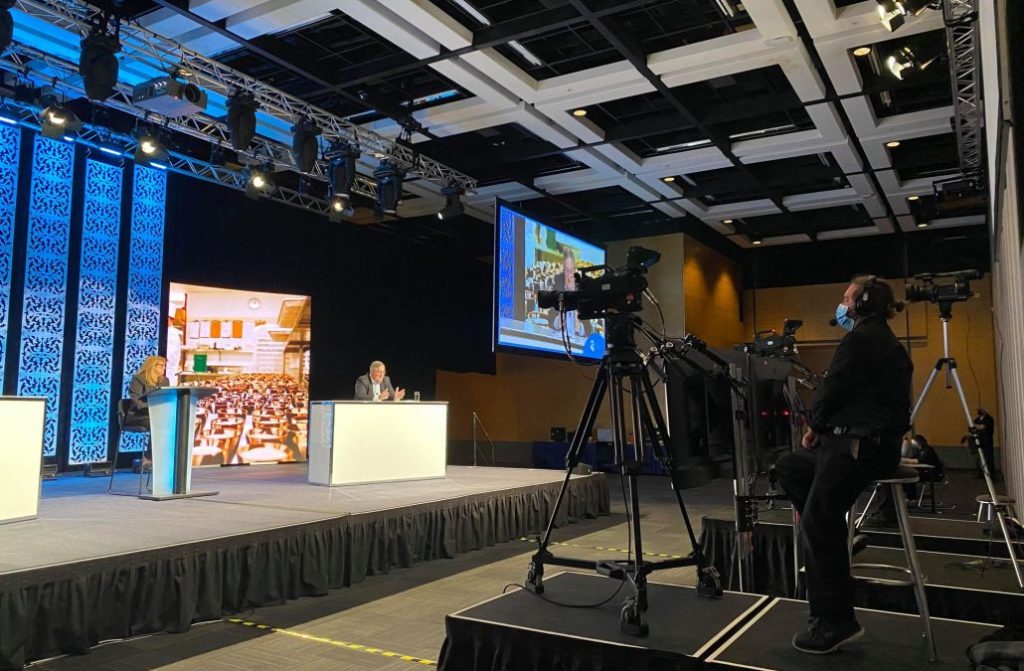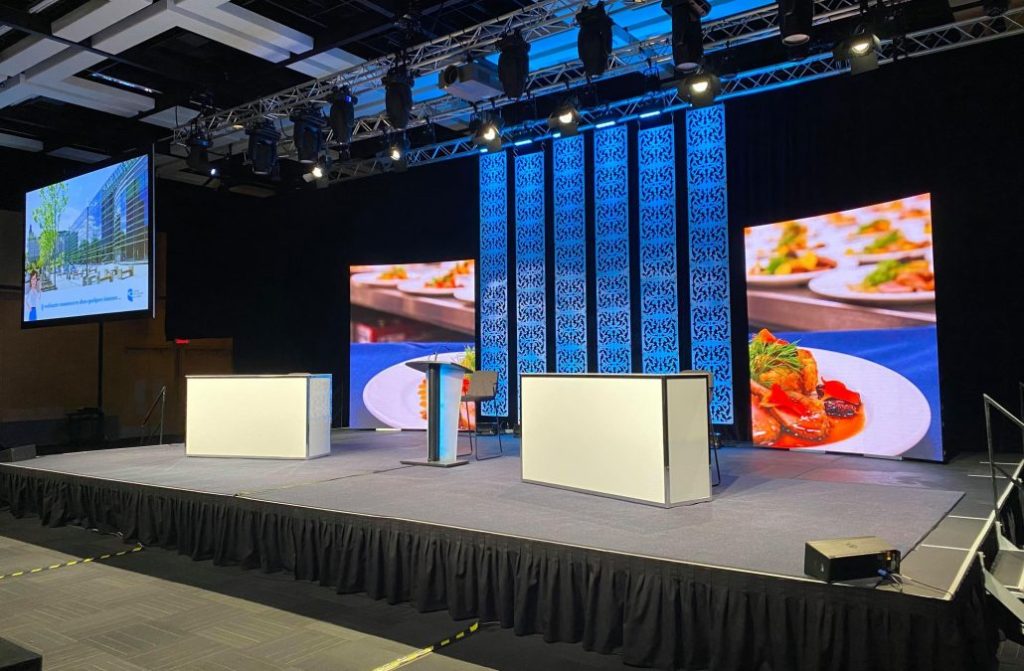 With agility and flexibility as the name of the game in these times of pandemic, the Québec City Convention Centre is proud to present its new multifunctional broadcasting room, which has been designed for hosting hybrid and virtual events of all kinds. Always proactive, the Convention Centre adapts to the changing realities currently facing the convention and meeting industry—all while addressing the current and future needs of event planners.
"We opted for a solution focused on versatility, rather than setting up a permanent studio. This is what sets our new multifunctional broadcasting room apart. In addition to being equipped with the necessary technologies and equipment, this space can be adapted for any projects that event planners wish to organize, with or without the presence of participants," said an enthusiastic Pierre-Michel Bouchard, President and CEO of the Québec City Convention Centre.
A versatile broadcasting space
Designed in partnership with Encore, a leader in audiovisual solutions and technologies, the broadcasting space is located in one of the four sections of the Convention Centre's 25,000 square feet Multipurpose Hall 2000. It is equipped with a huge stage, an impressive decor, LED screen areas, stage and technical equipment, and a lighting and sound system. The broadcasting space is versatile and can be transformed to accommodate up to 250 participants while respecting the two-meter physical distancing requirement.
To make life easier for event organizers, the Québec City Convention Centre provides a turnkey offer that comes in two flexible package options at attractive prices. These packages include the broadcasting room rental, backdrop with or without LED screens, stage furniture layout and assembly, a block of labour hours (for technicians and a stage manager), a pre-production and planning service, dedicated high-speed wired Internet link, and much more! In addition, there is unparalleled support, many other services, a health-safe event experience, and free high-speed WI-FI in the entire building!