The Québec City Convention Centre is pleased to unveil the recent update of its website, which offers users an optimized browsing experience that meets web accessibility standards. The project was carried out in collaboration with the digital agency iXmédia from June 2022 to April 2023. The Centre's various clients will find the same relevant information as before—but with a modernized and improved user experience.
"We are pleased to offer our clients and the general public a platform with a clearly optimized user experience that meets web accessibility standards," explained Pierre-Michel Bouchard, President and CEO of the Québec City Convention Centre.

Internet users with special accessibility needs will also be able to benefit from a site that is easy to use, as it has been updated with the Québec government's web accessibility standards in mind.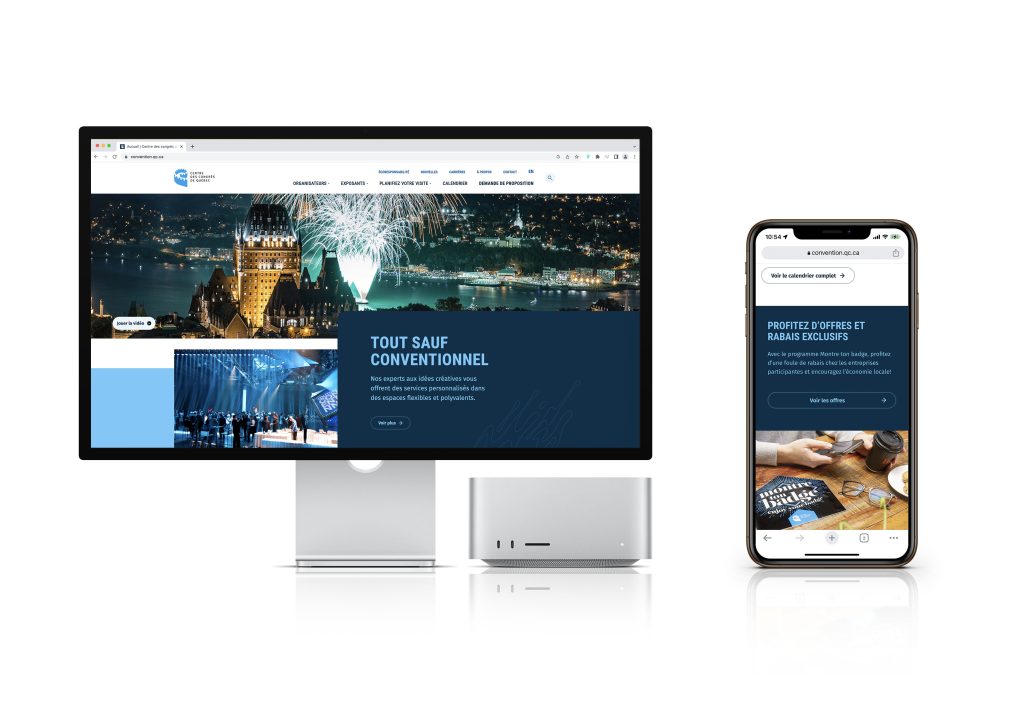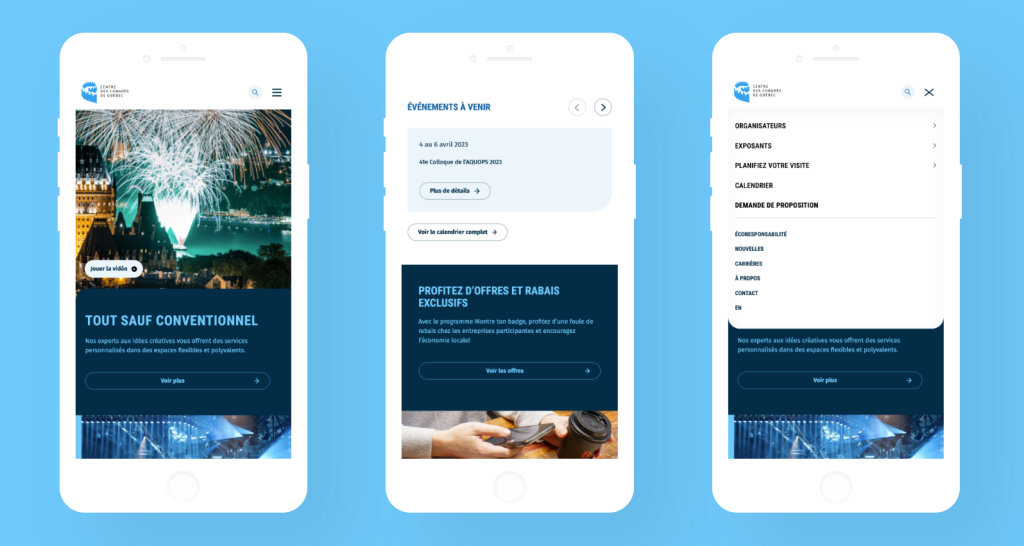 More than 8 verification tools were used to perform web accessibility tests with the firm iXmedia, such as screen readers, automated validation tools and external tools, to measure, among other things, the responsive integration of the site, the rendering of information, the colour contrasts, etc.
In addition to achieving better web performance, the website features a design and level of usability that better reflects the anything-but-conventional character of the Québec City Convention Centre—all while presenting clear and easily identifiable content. Event organizers will be able to more easily consult floor plans, services offered at the Convention Centre, and resources for organizing an eco-friendly conference, convention or business meeting. Exhibitors will access a simplified tool for ordering their services for trade shows. Visitors and participants will appreciate the new presentation of the calendar of events and practical information for planning their visit.