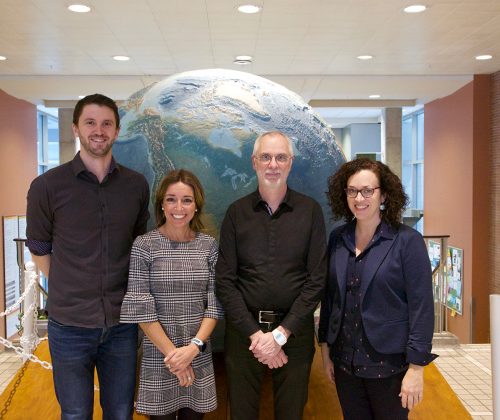 The conference is coming to Québec City thanks to the influence of professors Denis Laurendeau and Jean-François Lalonde of the Faculty of Science and Engineering at Université Laval. Both are affiliated with Université Laval's Computer Vision and Systems Laboratory (CVSL) and the NSERC/Creaform Industrial Research Chair on 3D Scanning:  3-D CREATION. These ambassadors were assisted and supported by Marie-Elaine Lemieux, sales manager at the Québec City Convention Centre, and Nathalie Nault, representative of Québec City's Ambassadors' Club.
The 3DV conference, also known as 3DIM, was first held in Québec City in 2001. In 2011, 3DIM (Digital Imaging and Modeling) and 3DPVT (Data Processing, Visualization, and Transmission) joined forces to create a new annual conference dedicated to 3D research. This annual international conference was renamed 3DV (3D Vision) in 2013. One of the reasons the conference is coming to Québec City in 2019 is the very robust university/industry 3D ecosystem in the region.
At the Université Laval Computer Vision and Systems Laboratory, 8 professors and nearly 60 graduate students, postdoctoral fellows, and research professionals study computer vision, artificial intelligence, and virtual and augmented reality, as well as their applications in industry, entertainment, the arts, and health. The Computer Vision and Systems Laboratory hosts two research chairs and belongs to REPARTI (Regroupement pour l'étude des environnements partagés intelligents répartis), a strategic network of FRQ-NT .
Photo:
Jean-François Lalonde, Nathalie Nault of the Québec City's Ambassadors' Club, Denis Laurendeau, and Marie-Elaine Lemieux of the Québec City Convention Centre