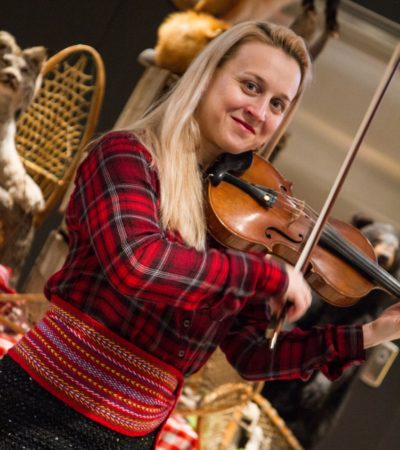 The event was part of an educ tour organized by Québec City Business Destination during the Winter Carnival to give these VIP guests a chance to experience winter in Québec City and discover everything the city has to offer as a convention destination.
Guests and partners gathered in the beautiful and centrally located Québec City Convention Centre to break the ice and talk business in a fun and casual atmosphere. The evening featured a presentation on Québec City, a tour of Convention Centre facilities, sugar shack-inspired culinary masterpieces from Chef Gérard Michel, fiddle music by Kattialine Painchaud, and even karaoke for the brave of heart.
The Québec City Business Destination educ tour program
From February 3 to 7, 2017, visiting event organizers took part in a variety of activities including the "joys of winter" at Château Mont-Sainte-Anne, ice canoeing on the St. Lawrence River, and JPdL's guided walking tour of Québec City.
Armed with a pass for Carnival sites and a Québec City museums and attractions passport, our visitors had everything they needed to explore during their free time.