The Québec City Convention Centre congratulates the event ambassadors who were honoured for putting their city in the international spotlight, at the Ambassadors Recognition Gala organized by the Québec City's Ambassadors' Club, which took place at the Voltigeurs de Québec Armoury on January 24, 2019.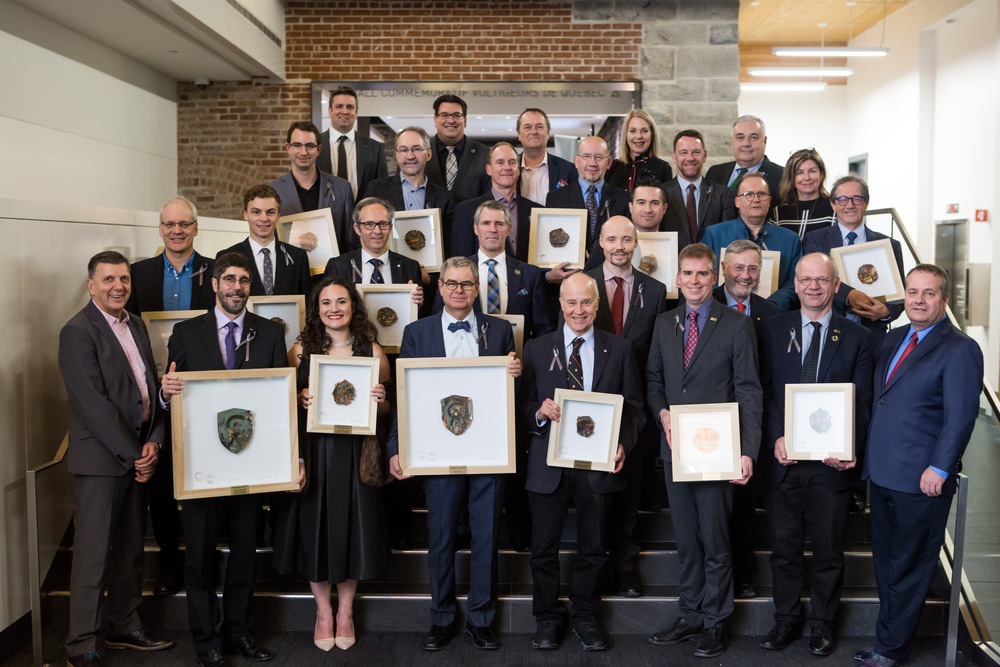 Two full professors from Université Laval particularly stood out. Normand Voyer, from the Chemistry Department, was named 2018 Ambassador of the Year for his overall involvement in the holding and organization of events, and Matthew Hatvany, from the Geography Department, received the 2018 Event of the Year award for the combined International Geographical Union Regional Conference, Canadian Association of Geographers Annual Meeting, and National Council for Geographic Education Annual Conference. The event drew 1,300 attendees to the Québec City Convention Centre and generated economic spinoffs of $3.3 million in the region.
Of the 16 international events held in 2018 in the Québec City area thanks to the involvement of the event ambassadors, 10 were held at the Québec City Convention Centre.