Québec City is known and loved for its European charm, welcoming locals, infectious energy, and, of course, for Old Québec—a treasured UNESCO World Heritage Site. As the cradle of French civilization in North America, this port city, provincial capital, and thriving technology hub wears its many identities with pride. The city has its feet planted firmly in the 21st century and boasts a flourishing economy that extends into some of the hottest new sectors
This economic success is due in part to the city's concentration of research centres—one of the highest in Canada and the Northeastern United States. A place of knowledge, innovation, and creativity, Québec City offers a wealth of business opportunities in a unique cultural setting. It's that singular mix of qualities that has made it one of Canada's top travel and convention destinations and the best city in Canada according to Travel + Leisure (2022 World's Best Awards, Best Cities in Canada).
Québec City on Foot – A World of Surprises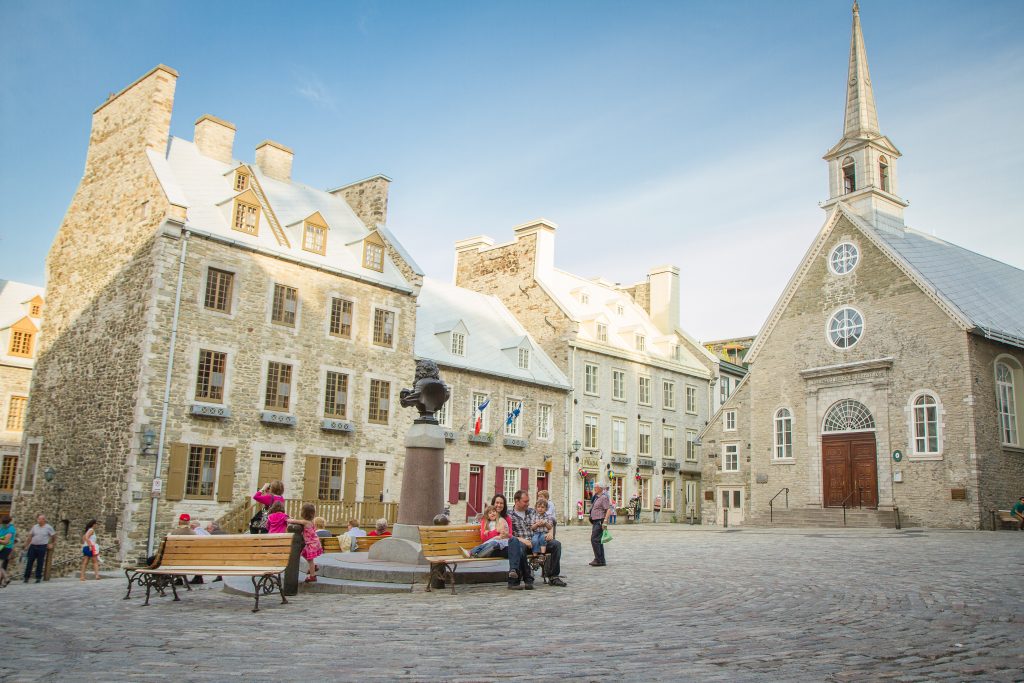 Québec City's heritage, culture, and festive atmosphere make it a city best visited on foot. Walking around town, you'll discover incredible sights at every turn—especially in Old Québec. From the Québec City Convention Centre, strategically located in the heart of the city, active business travellers can easily walk to many surrounding hotels, wonderful restaurants and boutiques, and major event sites.
If you like running, you'll find it's the perfect activity for exploring Québec City. With all the staircases that connect the upper and lower town, you'll have ample opportunity to tone those muscles and work on your cardio.
A Delicious Destination to Make Your Mouth Water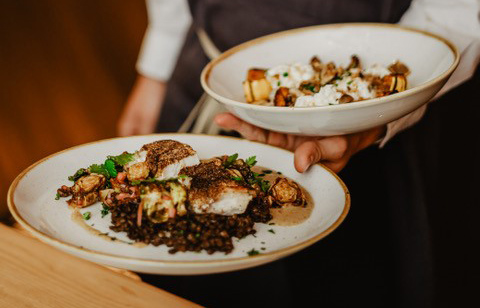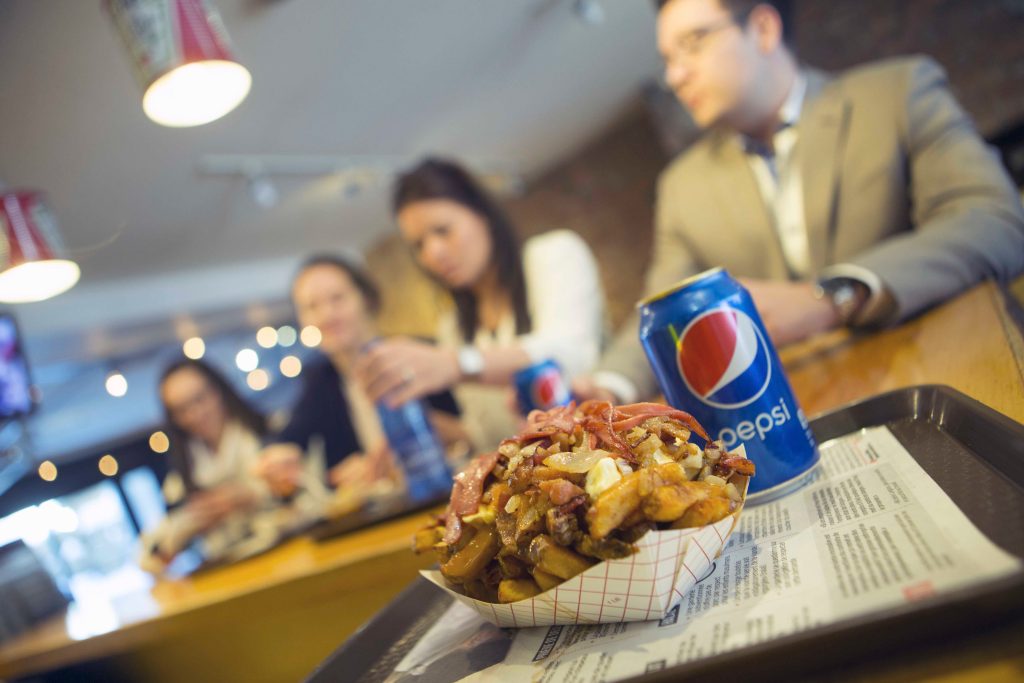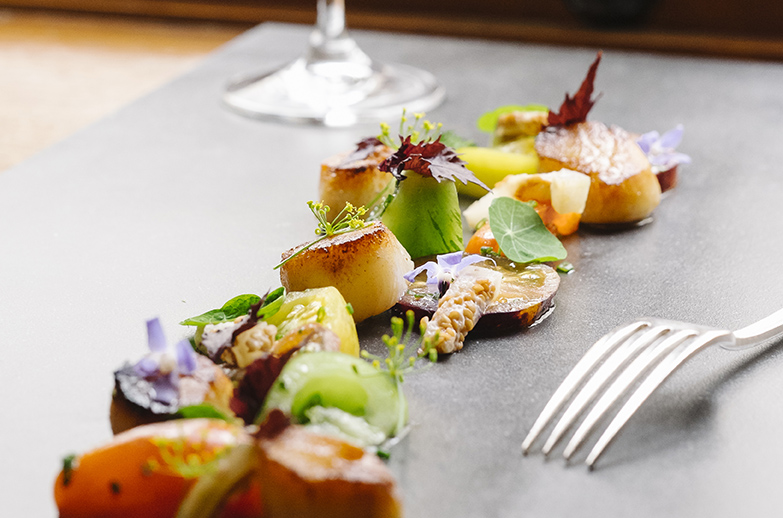 Québec City is one of the top ten food cities in the world (Condé Nast Traveler, 2015). This town of culinary delights will have your tastebuds dancing. With hip restaurants, varied cuisine, local fare, and a slew of inventive, talented chefs, there's plenty to wow discerning foodies and exacting epicureans who feel they've seen—and eaten—it all.
The streets are lined with fine dining establishments, patio bars and cafés, microbreweries, bistros, chocolate shops, and bakeries set side by side in delicious harmony just minutes from the Québec City Convention Centre. Discover tasty surprises in a range of price, on Grande Allée and Rue Cartier, in the Saint-Jean-Baptiste, Old Québec, Saint-Roch, and Saint-Sauveur neighbourhoods, and a bit further on, along 3rd Ave. in Limoilou.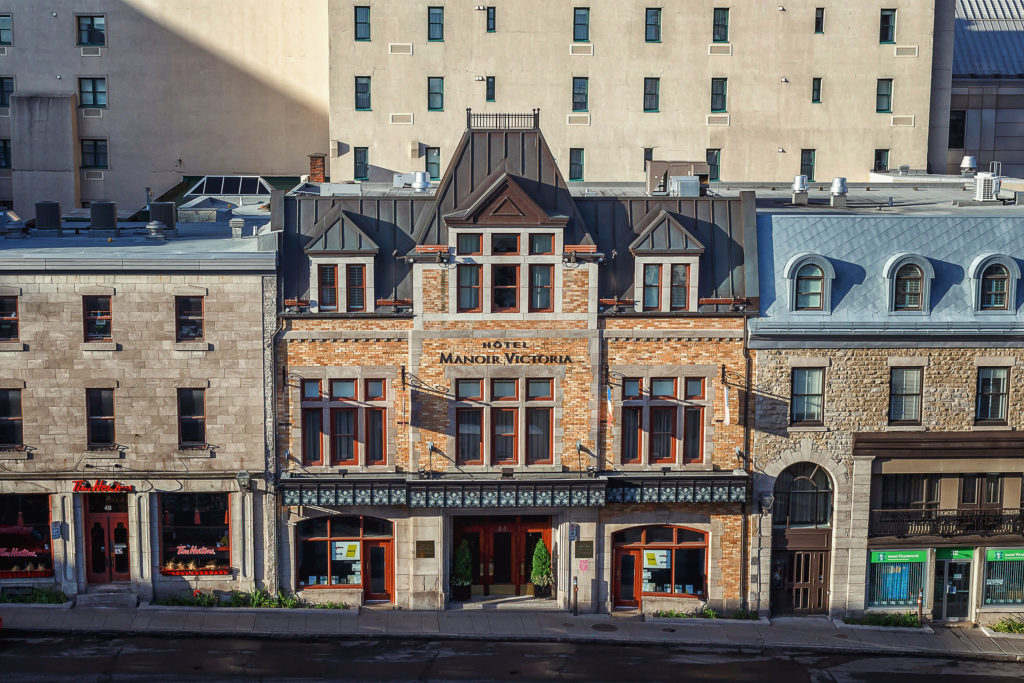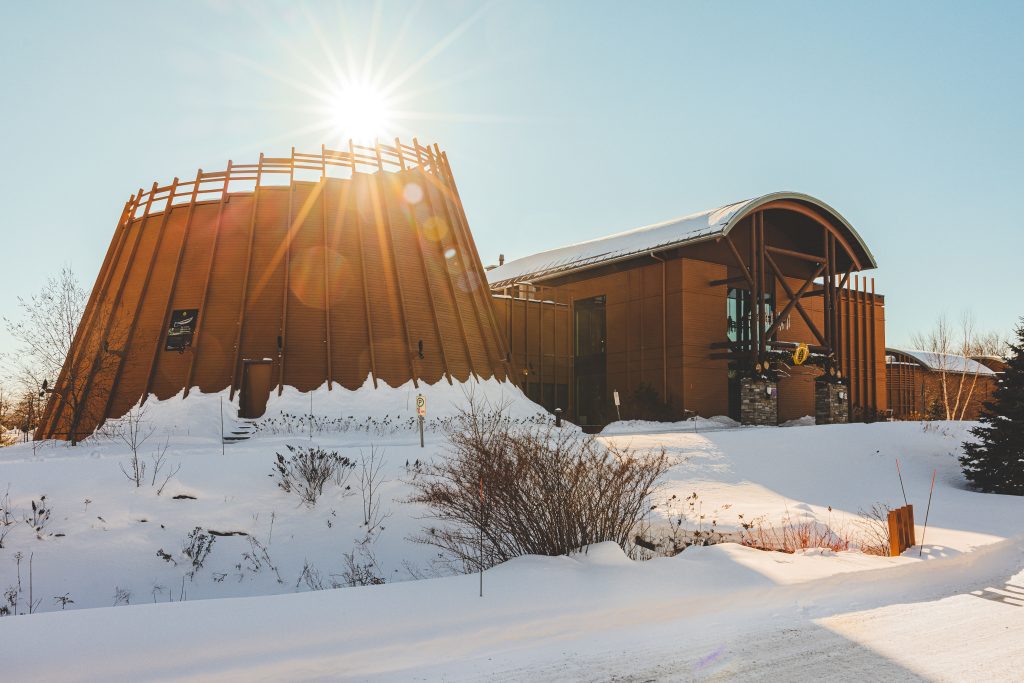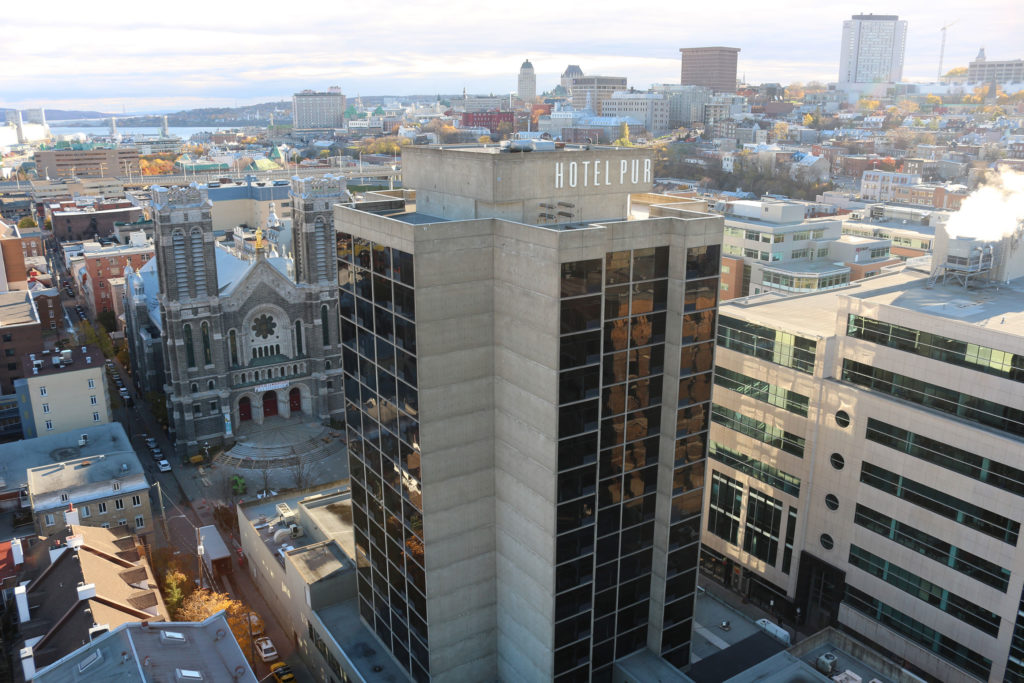 Whether you're in town for a convention, a visit, or to see the sights, the warm welcome and distinctive service that come so naturally in Québec City always make for a good night's sleep. With leading chain hotels, boutique hotels, youth hostels, bed and breakfasts, and motels all ranging from one to five stars for a total of 17,000 rooms, there are plenty of options to choose from.
Business tourists will appreciate the number of four and fivestar hotels just minutes away from the Québec City Convention Centre. The Québec Hilton and Delta Hotel Québec, both fourstar establishments, offer a total of 948 rooms, as well as indoor passageways that link directly to the Convention Centre.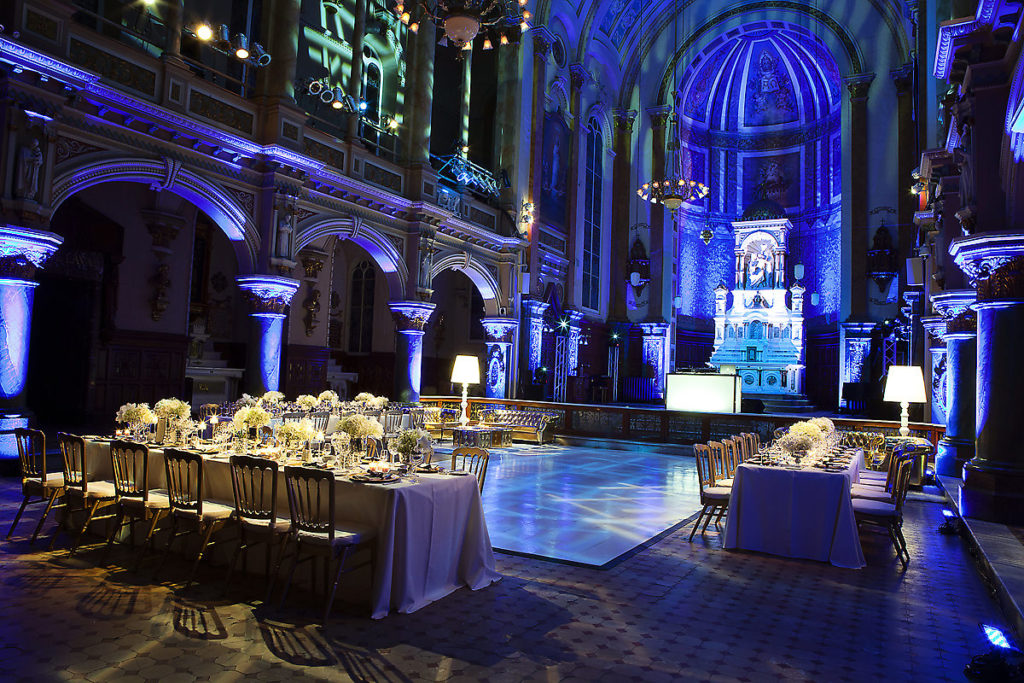 Original and Breathtaking Venues
Québec City is brimming with exceptional locations for your receptions, ceremonies, and other events. In addition to the Québec City Convention Centre, which hosts every type of event, event organizers can choose from numerous other options throughout the city ideally suited to organizing and holding unique gatherings on a variety of themes, including history, ceremony, Northern culture, art, and navigation. Create a unique and memorable experience for your guests in inspiring venues that easily convert into one of a kind reception halls.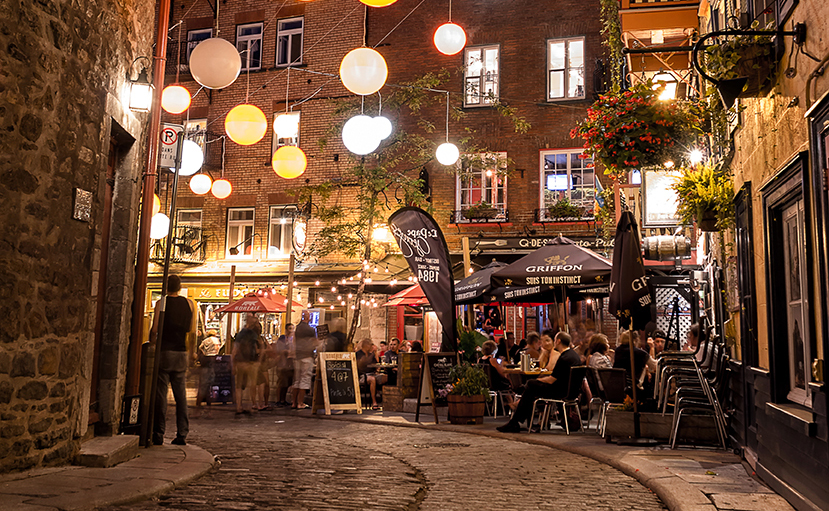 Have a thing for shopping? So do we! Pursue your passion in Québec City, where the streets are simply bursting with stores and boutiques that carry exclusive creations, jewelry, home accessories, native crafts, antiques, and other great finds. The shops in the Petit-Champlain district, at the foot of Fairmont Le Château Frontenac, in Old Québec, and in the Saint-Jean Baptiste district will delight any business tourist looking for a souvenir of their stay in Québec City. For the latest trends and funkiest boutiques, head to Saint-Roch, especially Rue SaintJoseph—one of the oldest shopping streets in town. And they're all within walking distance of the Québec City Convention Centre!
Laurier Québec even has a shopping shuttle that will take you straight to the mall from the Québec City Convention Centre or your own hotel.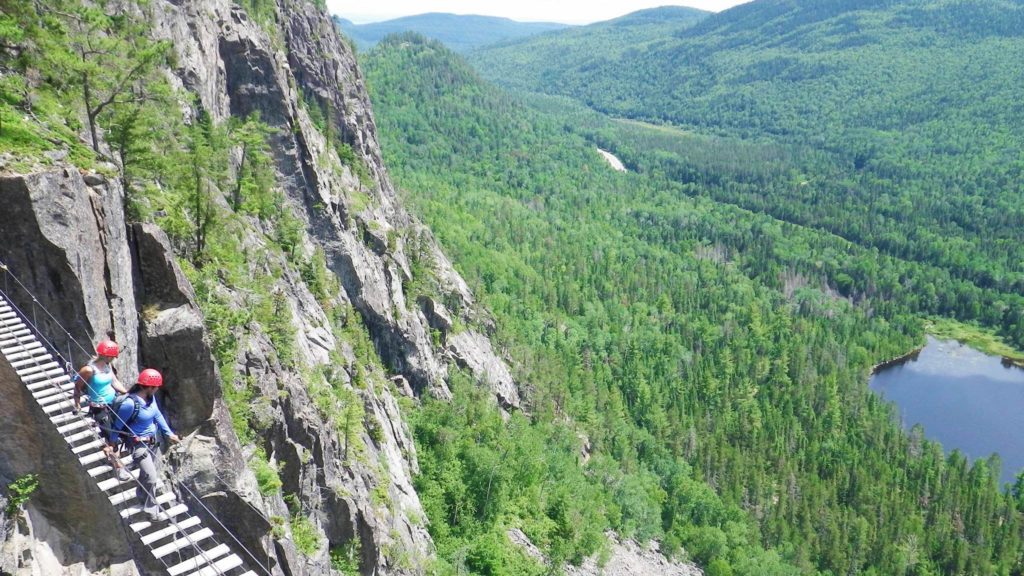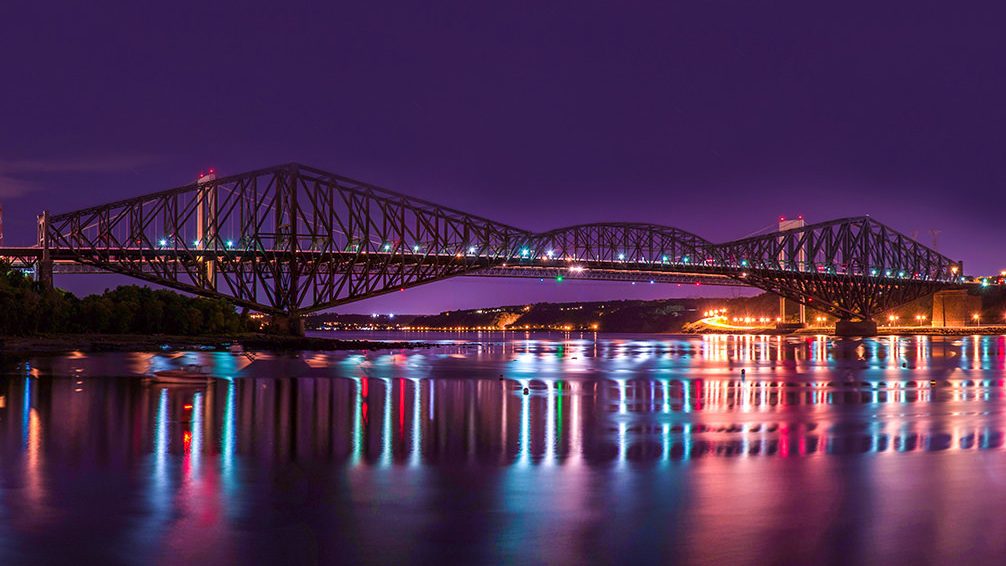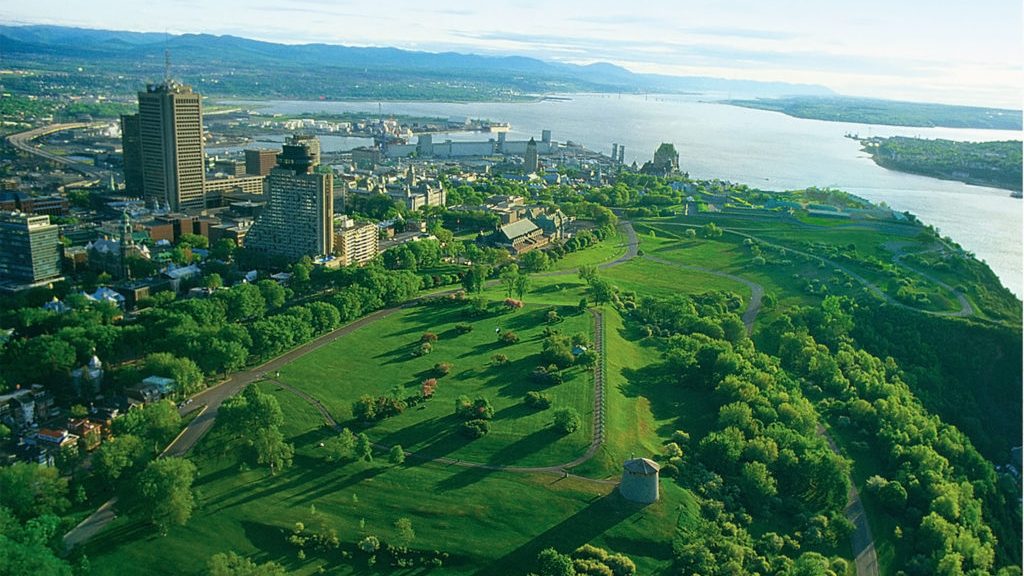 In Québec City, business and pleasure go together thanks to an abundance of nature and greenery. You can easily plan a pre or postconvention activity in town or the surrounding area. Just five minutes on foot from the Québec City Convention Centre, you'll find the Plains of Abraham, a vast urban park and essential historic site. It's the perfect place to take a walk, get some exercise, see traces of Québec's storied past, or simply admire the beauty of the St. Lawrence River. You won't believe the scenery!
Choose from among the many sightseeing tours available to visit area attractions like Montmorency Falls, Orléans Island, the Sainte-Anne-de-Beaupré Basilica, and the Ice Hotel—all just 30 minutes from the city centre. Or for a truly unforgettable experience, take the day and book a whale watching excursion in Charlevoix.
Any event organizer who values peace of mind will find just what they're after in Québec City, the 3rd safest city in the world because of its low crime rate (CEOWorld Magazine, 2019) and one of the safest cities in Canada.
The peaceful streets are a real bonus for visitors and convention attendees, making Québec City the ideal location for high security summits and events with high profile guests. The Summit of the Americas and the Francophone Summit, attended by heads of state and dignitaries from around the world, have both been held at the Québec City Convention Centre—a testament to its standing as a world-class venue.